August 16-22, 2006
home | metro silicon valley index | features | silicon valley | feature story
Sports Guide:
Confessions of a Bike Nerd | Camping | Sports Events | Sports Clubs | Youth Hockey | San Jose's Teams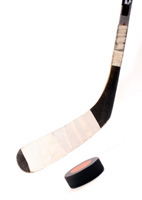 Best of Puck
Your kids can chill in local hockey youth leagues
Since this is Sharks territory, after all, it's not surprising that youth hockey is a phenomenon around here. Registration is coming up soon for three of the local leagues, including:
Logitech Youth Hockey League
1500 S. Tenth St, San Jose
www.logitechice.com
Register at Stanley's Sports Bar, second level of Logitech Ice Sept. 14 and 18, 5-7pm; Sept. 16, 10am-1pm. Pre-season starts Sept. 23. Games will be played on Saturdays 8am-7pm. The cost is $925.00, due Oct. 1. Includes: All 46 ice times, jersey/socks and year-end party for player and parents/guardians.
Age ranges by birth year:
Minimites: 2000 and younger
Mites: 1998 and 1999
Squirts: 1996 and 1997
Peewee: 1994 and 1995
Bantam: 1992 and 1993
There will be four to six teams in each division.
San Jose Junior Sharks A/B Team
Logitech Ice at San Jose
1500 S. Tenth St, San Jose
www.sjjrsharks.com
Mail in paperwork by Aug 31.
Season cost is $1,575.
Tryouts:
Mite
Sept. 8, 5:30-6:30pm
Sept. 9, 7:15-8:15pm
Sept. 10, 7:15-8:15pm
Squirt
Sept. 9, 8:30-9:30am
Sept. 10, 7:30-9am
Sept. 11, 5:30-7pm
Sept. 12, 5:30-6:30pm
Peewee
Sept. 8, 6:45-7:45pm
Sept. 9, 9:45-11:15am
Sept. 10, 11:00am-12:30PM
Sept. 12, 6:30-7:30pm
Bantam
Sept. 8, 8-9pm
Sept. 9, 11:30am-1pm
Sept. 10, 8:30-10am
Sept. 11, 8-9pm
Midget 16
Sept. 9, 1:15-2:15pm
Sept. 10, 9:15-10:45pm
Sept. 12, 6:45-8:15pm
Midget 18
Sept. 9, 2:30-3:30pm
Sept. 10, noon-1:30pm
Sept. 11, 7:15-8:45pm
Goalies
Sept. 10, 10:15-11:45am
California Cougars Travel Hockey Tryouts
Vallco Ice Center
10123 Wolfe Road, Cupertino
408.446.2906; www.californiacougars.org
Tryout cost is $75. Bantam and Midget tryouts located at Ice Center of San Mateo. See Cougars website for details.
Mite (1998-later)
Sept. 9, 4:45-6:15pm
Sept. 11, 7-8pm
Sept. 16, 6:15-7:45pm
Squirt (1996-1997)
Sept. 9, 6:30-7:45pm
Sept. 13, 6:55-7:55pm
Sept. 16, 4:45-6pm
Pee Wee (1994-1995)
Sept. 10, 11:15am-12:45pm
Sept. 13, 8:05-9:05pm
Sept. 17, 11:15am-12:45pm
Send a letter to the editor about this story.