08.20.08
home | metro silicon valley index | columns | live feed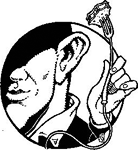 Live Feed
We Need More Hippies
By Stett Holbrook
  I HINK tie-dye shirts are ugly. I don't like the smell of patchouli oil, and white guys with dreadlocks will always look stupid to me. But everyone, myself included, owes a debt of thanks to hippies, especially when it comes to the food we eat.
Organic. Natural. Health food. Sustainable. Family farms. Homegrown. These are mainstream terms, but it's worth remembering that it was America's good ol' long-haired weirdos who challenged the status quo in the 1960s and 1970s by doing things their own way. Along the way, they helped foster a revolution in the way we eat.
While hippies weren't unique in their support for locally grown, additive-free food that put a premium on nutrition and flavor, they advanced the cause more than any other group and we're all better off for it. Take granola, for example. I love granola. I have it for breakfast along with plain yogurt and fresh fruit almost every morning. And I'm not alone. Granola is as mainstream as potato chips. Look how many different brands of granola cereal and granola bars there are at the supermarket. But it wasn't always this way. While hippies didn't invent the concoction of rolled oats, nuts and fruit, they helped popularize granola through their desire for more nutritious food. It's funny that calling someone a "granola" is still a term of derision for an unrepentant hippie.
But without those hippies we wouldn't be eating as well as we do today. Berkeley's celebrated Chez Panisse has inspired hundreds of chefs to follow the restaurant's local, sustainable and seasonal ethos, a philosophy that was once countercultural, even radical. It was no accident that Alice Waters and friends were from Berkeley and immersed in the free speech movement and the political turbulence of the 1960s. (The restaurant opened in 1971.) Serving lovingly prepared food sourced from local purveyors was their way of putting their ideals on a plate.
These sentiments are well captured in Warren Belasco's book Appetite for Change: How the Counterculture Took on the Food Industry. Reflecting on the mission of the food movement, he writes, "In hindsight I see how right many of the intuitions were: the need to align private action with planetary needs; the distrust of chemicals and technology; the resanctification of nature, community, and tradition; the ecological and moral qualms about meat; the enthusiasm for small farms and organic methods; the intrinsic delight in whole foods; the sense that a better society might have to be built literally from the grass roots." Some would argue that organically grown food, that once quaint hippie ideal that food tastes better and is better for you and the environment when it isn't showered with chemicals, has jumped the shark. These days organic is a federally regulated term and big players like Wal-Mart now sell organic produce grown on megafarms in China. All of which makes me wonder: what are hippies doing now besides sitting in drum circles and lamenting the breakup of Phish? Are there counterculturists still cooking up revolutionary ideas about food? Do hippies even exist anymore? I hope so.
Send a letter to the editor about this story.