August 29-September 4, 2007
home | metro silicon valley index | columns | live feed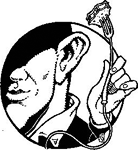 Live Feed
The Plumed Horse Rides Again
By Stett Holbrook
WHEN I was wee lad growing up on the not the not-so-mean streets of Saratoga, its downtown—the Village as some people still call it—was the place to go for a fancy night on the town. Le Mouton Noir, La Mere Michelle, The adriatic and The Plumed Horse offered some of the most elegant and celebrated food Silicon Valley had to offer. Those were the places where my parents went to celebrate anniversaries and where my friends and I went on prom nights.
But things have changed since then, and Saratoga is no longer the dining destination it once was. Le Mouton Noir and the Adriatic have long since left the scene to be replaced by Restaurant Gervais and Sent Sovi, respectively. La Mere Michelle is still in business but tends to get outshined by newer restaurants in the area. Downtown Saratoga still has several notable restaurants like Sent Sovi and La Fondue (which is set open in a bigger and better location), but it's never regained its former glory.
Now, however, sleepy Big Basin Way is going to get a major shot in the arm with the reopening of the Plumed Horse this past Saturday.
Silicon Valley executives Aki Fujimura, Gary Price, Tony zingale and Bob Beachler partnered with the restaurant's former general manager Josh Weeks and chef Peter Armellino to create a restaurant that could redefine fine dining in Saratoga. Manuel Urbano, who was maitre d' at the Plumed Horse before leaving to work at Manresa in Los Gatos, will come back to the restaurant.
The partners spent more that $9 million remodeling the restaurant, a project that included the construction of a three-story glassed-in wine cellar. The 750-bottle wine cellar, long the Plumed Horse's claim to fame, has more than doubled and will now offer 1,800 wine selections.
Armellino was most recently chef de cuisine at the two Michelin–starred Aqua Restaurant in San Francisco. He also worked at other Bay Area standout restaurants such as Jardiniere, the Village Pub and Campton Place.
Armellino's menu at the Plumed Horse blends California flavors and French technique with fresh, seasonal, locally sourced, sustainable and luxury ingredients. One of the highlights of the restaurant is a 10-course tasting menu served at an exclusive chef's table. Joining Armellino is sous-chef Chris Watkins and pastry chef Jonathan Kristie. "Coming to the South Bay, which is wide-open territory, is an amazing opportunity for my team and me to blaze a fresh trail," says Armellino, firing a shot across the bow at South Bay heavyweights like Manresa, Trevese, Le Papillon and Chez T.J. "Our aim is to redefine fine dining in the South Bay."
Send a letter to the editor about this story.