August 30-September 5, 2006
home | metro silicon valley index | columns | silicon alleys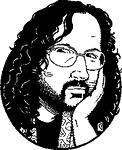 Silicon Alleys
Our Booze History
By Gary Singh
SAN JOSE City Council candidate Sam Liccardo has proposed a "moratorium" on liquor stores. He spent countless hours talking with District 3 residents and listening to their complaints about the plethora of liquor stores. Some of the problems they bring are loitering, noise, traffic, blight, alcohol-related collisions, underage drinking and domestic violence.
On his website, he says this: "I propose a blanket moratorium on new liquor stores in the downtown area for the next two years. How? Under our current state law, in most of our downtown neighborhoods, a store owner can only get an 'off-sale' liquor license from the State of California if the City first decides to issue a special ruling that announces an overriding 'public convenience or necessity' for the store. I propose that the City halt issuing these rulings for two years, which would prevent any new liquor stores from emerging until we're better able to assess the situation."
Fair enough. But since I spent an entire college year making late-night runs to several of those stores exactly 15 years ago, I have a soft spot for those establishments—especially the more civilized ones that went above and beyond the call of duty to remain open until 2am.
I'll take an extreme position and say that this "moratorium" represents a new form of prohibition and that the History San José folks should start archiving Silicon Valley's liquor store history while such righteous establishments still exist.
So I call on the thousands of folks throughout the South Bay who have their own liquor store memories to historically document their sordid tales. I'll kick-start the whole endeavor by sharing some nostalgia and point out just a few landmark booze merchants that have graced the Silicon Valley landscape throughout the ages.
At the intersection of Camden and Leigh in the bucolic neighborhood of Cambrian sits a suburban relic known as Cask 'n' Flask Liquors No. 1. When I stocked the shelves there as a teenager, one of my regular offsite responsibilities was to run a jug of Canadian Mist to an old guy a few blocks away. That's right—18 years old and I was running booze down the street to a drunk on Leigh Avenue. God bless San Jose.
Completely unrelated to the liquor store, that busy intersection boasted more traffic accidents than anywhere I can remember. Everyone ran red lights, and at least one multicar smashup took place every four months or so. It was fun to watch.
Another activity that dovetailed with the suburban San Jose experience centered around Capitol Drive-In. Everyone would stock up at Clyde's Liquors across the street before hiding in the trunk of someone's car in order to sneak into the drive-in. It was as American as Apple Pie. That liquor store was renowned all over San Jose.
Over on California Street in Mountain View sat another famous liquor store, Joe's U-Save. Back in the late '80s, folks would congregate at Joe's after punk and metal shows at the now defunct Mountain View Theater and then head upstairs where a thrash metal band called Lethal Creed lived. You see, the father of someone in the band owned the liquor store. It was legendary suburban debauchery, the likes of which will never grace Mountain View ever again.
Those are just three of the famous liquor stores in this valley and there are many more. Everyone's got a favorite neighborhood liquor store. Send me your thoughts on the matter.
Of course, I'm being facetious here and this is not a complaint about S.J. City Council candidate Liccardo; far from it. He's just trying to prevent more liquor stores from opening up in a neighborhood that's already saturated with them. So, to all my District 3 partners in crime who relish that demon rum, do not take Sam's moratorium as a slap in the face.
For those who live in other parts of the valley, troddle on down to your favorite independent liquor store and show your support. To quote Ol' Blue Eyes: "Alcohol may be man's worst enemy, but the Bible says love your enemy."