August 30-September 5, 2006
home | metro silicon valley index | columns | live feed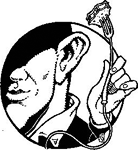 Live Feed
My Paso, My Passion
By Steve Palopoli
I ADMIT I had a bad attitude about the "Passion for Paso" event at the San Jose Museum of Art last Thursday. Not about the event itself—I knew it would be classy and comprehensive, which it was. And not about the wine—I'm familiar enough with Paso Robles vineyards to know they can produce wine as good as that of any region in California.
No, I have a bad attitude about Paso itself, more specifically the New Paso that's come up in the last several years. I grew up there in the 1980s, back when it was basically a cow town that didn't get no respect—the Rodney Dangerfield of Central Coast towns, if you will. In fact, I grew up very close to where many of these vineyards are now, between Creston Road and 46 West on Geneseo Road. I saw the thousands of acres of farmland in "the pass of the Oaks" turn over several "cash crop" trends that came and went. It took a grape explosion in the 1990s to put my hometown on the map, and now it's downright respectable. Wine shops! Sushi bars! Mediterranean wraps! "Back in my day," said the Thirtysomething Old Man, shaking his fist, "we didn't have Mediterranean wraps!"
I'm jealous—OK, fine, it's true. I walk into this Passion for Paso—which featured dozens of Paso vintners and was packed wall-to-wall, shoulder-to-shoulder with wine lovers—and the first booth I encounter is 4 Vines Vineyard. They've got some great reds with huge flavors, and names like The Heretic and Anarchy. Since when did Paso Robles get irony? 4 Vines is a wine marketer's dream, as hip and savvy as something like Bonny Doon up here. In terms of tasting, I had several other favorites, too, from Austin Hope Winery's 2002 Syrah (sweet at first, with a nice smoky finish) to Peachy Canyon's powerful 2004 Zinfandel. But I also had fun asking all of the pourers how long their respective wineries had been in Paso. Mostly, they were newcomers to the region, with a few storied exceptions. Let's put it this way: Justin Winery was established in 1981 and lays claim to the title of oldest continuously family-owned winery in Paso, so there you go (they also have a fantastic dessert wine called Obtuse you should try). So after a while, I was all attitude (it doesn't take much), thinking, "Pfft, what are all these wines doing in my town?"
Pride, as we all know, goeth before a fall. And sure enough, I soon met the woman who was able to learn me, but good. Cindy Newkirk does tours of Paso Robles wine country (www.thewineyard.com), and was able to tell me how her great-great-grandparents, in 1884, settled the very street I grew up on, naming it "Geneseo" after their own former hometown in Illinois. And what did they grow there, almost 100 years before I was born? That's right, grapes. Final score: Paso wine heritage 1, Steve 0.
Send a letter to the editor about this story.