09.10.08
home | metro silicon valley index | columns | live feed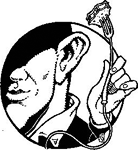 Live Feed
Paso Wine Revisited
By Steve Palopoli
IT'S BEEN two years since I last made it to the San Jose showcase for Paso Robles vintners, now called "A Taste of Paso Wines." The importing of north San Luis Obispo County culture into Silicon Valley may seem random to the uninitiated, but as it's less than three hours away and the closet major wine region to the south ... oh, excuse me. There's no real need to justify it, that's just my natural defensiveness at work.
See, I grew up in Paso, as I wrote about at length when I covered this event in 2006. With all the snoots to the south in SLO looking down their Cuesta Grade–sized noses at us North County types for so many years, we have a natural inferiority complex about our hometown that even the area's rapidly improving reputation for wine will take a while to erase.
Nonnatives are way ahead of us. In fact, Silicon Valley is all over Paso wine, thanks in part no doubt to this event. There was a sold-out crowd on hand to sip on Aug. 28, a Thursday night. And though I planned to first catch up with some of the winemakers I had written about in 2006, I was immediately struck by how many new labels were representing—a total of 14 made their debut appearance this year.
I made a beeline for my personal Paso favorite, Four Vines winery. Leela Stedt, the winery's official "zookeeper," told me the last couple years have been good to them, with expanded distribution and a lot of media attention. Winemaker Christian Tietje has held the label's bold personality and unusual approach together even as they've grown beyond their cult following, she said. "Chris tries to make it approachable and fun," said Stedt. "He's a punk rocker. But he also makes damn good wine." My top Four Vines pick: the 2006 Anarchy, with tones of cherry, vanilla and downright delicious earth.
L'Aventure's Stephan Asseo bemoaned "this is infanticide" as he poured me his 2006 Estate Cuvet. True, it might be a little young, but I dug the unusual buttered-popcorn bouquet and its peppery, black raspberry flavor.
Anglim's "Best Barrel Blend" is definitely worth getting your hands on. If you can, that is—Steve Anglim only produces it when the grape voices tell him to. So look for a 2002, 2003 and 2005, but no 2004 or 2006. I also was very impressed with Grey Wolf, a Paso vineyard I wasn't familiar with whose Predator lived up to its name, practically jumping out of the glass at me.
As luck would have it, both of the latter wineries were featured the next night at the Paso winemaker seminar and dinner at the Capital Club—another production from Karen and Todd Bria (www.tastepasowines.com), who represent several Paso wineries and have brokered this Silicon Valley–Paso bond. It also featured the vintners behind La Filice and Stephen's Cellar. They discussed some of their own wines (most notably the Anglim 2004 Reserve Viognier and the the La Filice 2004 Syrah), but also talked at length on exactly what it is that makes Paso such an interesting region for wine. One aspect is the extreme temperature shifts between night and day. I remember those well, of course, but I didn't know how they stress the vines so intensely for exquisite grape growing.
It's enough to give a guy some long-overdue hometown pride.
Send a letter to the editor about this story.