09.16.09
home | metro silicon valley index | columns | live feed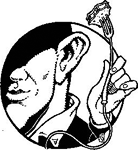 Food Change
By Stett Holbrook
THE SEPT. 21 issue of The Nation is all about food. It's a good read with several thoughtful essays, but the piece that really stood out for me was Brent Cunningham's book review. Cunningham, editor of the Columbia Journalism Review, reviewed two books: Enough: Why the World's Poorest Starve in an Age of Plenty by Roger Thurow and Scott Kilman, and Famine: A Short History by Cormac Ó Gráda.
Cunningham poses the difficult yet important question of how the so-called "good food" movement might move beyond its evangelical phase to produce deep and lasting change. Shopping at farmers markets, buying organic produce and tending a backyard garden are nice, but they do not touch the towering institutional obstacles to a more just food system. Supporting local agriculture may be a necessary part of reforming the food system, but it is by no means sufficient when the system is global in its reach.
I think that's spot-on. Yet I believe there's hope for the kind of systemic change Cunningham says is needed if the effort to reform school lunches continues to build momentum.
The books Cunningham reviews examine how and why famines occur. Sadly, the disasters appear to be largely man-made. In 2003, famine pushed 14 million Ethiopians to starvation, and yet there was plenty to eat. Ethiopian farmers had reaped a series of unprecedented bumper harvests. The famine occurred while hundreds of thousands of tons of grain lay rotting and acres of fertile farmland sat fallow. How could this be? The culprit, Thurow and Kilma write, was U.S. agricultural policy and the dictates of the International Monetary Fund and World Bank, which put developing nations like Ethiopia on the losing end of "structural adjustment."
Structural adjustment means that developing nations which are unable to compete with subsidized Western farmers can't find markets for their crops and become dependent on food imports rather than producing food themselves. End result: buzzards and bloated bellies.
"The problem of ensuring that everyone has enough food to eat is inextricable from the problem of ensuring that food is produced in a sustainable manner," Cunningham says. "A central impediment to solving both problems is Big Agriculture and its entrenched interests—including those subsidy schemes that encourage American farmers to overproduce."
What's encouraging about the school-lunch reform movement in the United States is that it's not just about packing healthier lunches for kids made with organic produce and whole wheat bread. It's a direct assault on the National School Lunch Program, a noble-sounding federal effort to feed needy kids that's really a convenient place for subsidized farmers to dump commodities onto hapless (and usually low-income) students in the form of chicken nuggets, corn dogs and french fries.
The lunch program is coming up for reauthorization this fall, and the reform movement is calling for an increase in per-pupil spending so schools can afford better food and actually have someone prepare it rather than reheat meals out of the freezer. At its core is a recognition that U.S. policy has failed the students it purports to serve.
Last week, I attended an "eat-in" picnic in Santa Cruz organized by Slow Food USA and the Santa Cruz Education Foundation. The event was one of 300 that took place in every state. Organizers gathered more than 30,000 signatures to urge Congress to do the right thing and reform the wretched way we feed kids in school.
What's so powerful about the school-lunch reform campaign is that it has identified the systemic culprit—U.S. agricultural policy—and is going after it. Congress had better think twice about ignoring the desires of a growing number of parents who are fed up with the slop we feed kids and the shoddy system that supports it. My hope is that if the movement is successful emboldened, supporters of the good-food movement will continue to shop at farmers markets while also taking aim at other structural causes of an unjust food system as well.
Send a letter to the editor about this story.