09.17.08
home | metro silicon valley index | movies | current reviews | dvd review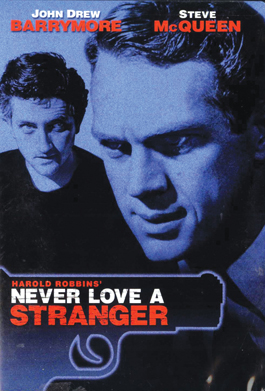 Never Love a Stranger
One disc; Lionsgate/Republic Pictures; $14.98
Reviewed by Michael S. Gant
This 1958 black-and-white adaptation of a Harold Robbins novel is a potboiler wrapped in an exposť of anti-Semitism. Sometime in the late 1920s, Frankie Kane (John Drew Barrymore, son of John and father of Drew) plays good Samaritan and rescues a Jewish kid named Martin (Steve McQueen in an early part) from the local Italian tough guys. But later, it turns out that Frankie, who has been raised in a Catholic orphanage, is actually Jewish himself. I'm very, very sorry, the kindly Catholic priest says, but you'll have to leave now. Frankie goes on the lam for a few years, then returns to New York to leapfrog his old mobster mentor (Robert Bray as "Silk"), start running the rackets himself and win back his girlfriend, Lita (Julie Cabell). This sets up an ironic conflict with his old pal Martin, who has grown up to be the DA. At long last, a fit of conscience drives Frankie to do the right thing. To say the film is heavy-handed is like calling the Bush doctrine (for those who know what that is) "ill conceived." R.G. Armstrong provides some muscle as a menacing tough guy, but the only real fun comes from the tendentious voice-overs (presumably taken straight from Mr. Robbins' purple-stained fingers): "Life is the life that spans the eternities. What has begun must have its end. What is ended must have its beginning. ...The first struggle is to be born." No extras.
Click Here to Talk About Movies at Metro's New Blog
Send a letter to the editor about this story.