September 20-26, 2006
home | metro silicon valley index | columns | live feed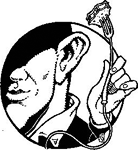 Live Feed
Steaking a Claim
By Stett Holbrook
EVEN THOUGH beef-fueled Atkins Diet hysteria has died a quiet death, steakhouses continue to be one of the most enduring restaurant concepts. Particularly among big name chefs, steakhouses are as popular as ever. Celebrity chefs like Jean-Georges Vongerichten, Tom Colicchio and Charlie Palmer have all opened big fancy steakhouses in Las Vegas. Thomas Keller of French Laundry and Per Se fame is reportedly opening a steakhouse in Yountville's Wine Garden restaurant.
Silicon Valley is in the throes of a beef bonanza as well. One of last year's biggest restaurant successes was Cupertino's Alexander's Steakhouse. It continues to wow with its pricey plates of Kobe-style beef and dry aged steaks. Now, restaurant impresario Michael Mina has converted Arcadia in downtown San Jose into a steakhouse.
Arcadia opened in the Marriott hotel three years ago to plenty of fanfare but never quite endeared itself to the South Bay. While often quite delicious, the high-brow/low-brow food (tuna pot pie, lobster roll, Kobe beef chicken fried steak) just didn't click. On several visits I found the restaurant eerily empty. Since the restaurant is adjacent to the San Jose McEnery Convention Center, the move toward steaks seems aimed at the transient, business traveler. After all, who enjoys a big steak and a martini more than a couple of guys on a business expense trip?
The new and improved Arcadia will feature a "modern American Steakhouse menu" along with several "Arcadia classics" such as whole fried chicken, Kobe burger and lobster corn dogs.
Also getting into the steakhouse act is Picasso's. The San Jose Spanish restaurant recently moved into a second location on North San Pedro Street formerly occupied by Blake's steakhouse. The menu includes tapas, but at its heart is a steakhouse. I've never heard of a Spanish steakhouse but I'm reserving judgment.
In other restaurant news, Dio Deka is opening this month on the site of the failed Kuleto's restaurant in the Hotel Los Gatos complex across from Los Gatos High School. The Greek restaurant is a joint venture of five restaurateurs—Nikos Kalouris, Vagelis Papazisis, Yiani Dulles, Julian Abbott and Petros Katopodis. They're all former management and servers at Evvia in Palo Alto. With them come chef and managing partner Salvatore Calisi and the financial backing of VeriSign CEO and Greek descendent Stratton Sclavos.
The name Dio Deka comes from the restaurant's address, 210 E. Main St. Two hundred and ten in is pronounced "dio deka" in Greek. More trivia: 210 is also Athens' area code.
Appetizers will range in price from $6 to $15 and include dishes such as keftethakia, skewered tiny lamb meatballs with Kefalotiri cheese. Entrees will range from $17 to $45 and will include lavraki (mesquite-grilled, whole Mediterranean branzino, a firm-textured fish, with sage-infused olive oil, amaranth greens and thyme crusted lemon potatoes) and paithakia (mesquite-grilled Australian lamb chops with herbed garlic fries). The wine list will feature wines from top Greek producers as well as other European and American wines.
Send a letter to the editor about this story.