09.26.07
home | metro silicon valley index | columns | live feed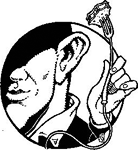 Live Feed
Food Glamour At Fairmont
By Stett Holbrook
THERE'S a certain glamour to hanging out in big fancy hotels. Whether I've got a room or not, hanging out in the hotel bar or lounge makes me feel like I'm somewhere else. San Jose's marquee big fancy hotel is the Fairmont in downtown San Jose. Step past the doormen and valet parking attendants and enter of a world of luxury and hop-to-it good service.
The hotel offers a number of regular events like James Bond films and martinis, high tea in the afternoon and Silicon Valley's most stealthy sushi bar.
One of the coolest things the hotel does is host big-name chefs from around the world to cook a few meals and sometimes perform cooking demonstrations. The hotel has a great event lined up for next month.
Italian cookbook author and chef Lorenza De' Medici will be in the Bay Area for a week of culinary events including a stop at the Fairmont in San Jose. De' Medici hosted her own culinary series on PBS. She has been an active figure in the rise of the food-awareness movement and was a pioneer in bringing authentic Italian food to the American table. She is the founder of the acclaimed Coltibuono Cooking School at her family estate in Tuscany where her daughter has also made a name for herself in a largely male dominated sector, that of producing chianti classico wines.
De'Medici will be at the San Francisco Fairmont for dinner event Oct. 22 and at the Fairmont San Jose Oct. 19 for an "antipasti extravaganza" lunch. Guests will enjoy food demonstrations with Fairmont chef Daniel Maurice while De' Medici offers insight into the subtleties of Italian cooking.
The lunch cost $125 and proceeds benefit the friends of FAI. Oct. 19. FAI (Fondo per L'Ambiente Italiano) is a nonprofit foundation dedicated to the preservation and restoration of Italian art and architecture.
For information on the Fairmont San Jose lunch event, contact Lina Broydo at 408.998.3916 or [email protected]
Send a letter to the editor about this story.