09.30.09
home | metro silicon valley index | columns | live feed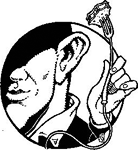 Lou's 2.0?
By Stett Holbrook
THE LATE, great Lou's Village may ride again. After 60 years of business, the San Jose restaurant had become a Silicon Valley institution for its old school charm and menu of seafood and American food classics. But brothers Tim and Tom Muller closed the restaurant on New Year's Eve 2005. They had received an offer for the land that they "couldn't refuse," says Tom Muller, who grew up in the restaurant started by his grandfather Lou Santoro in 1946.
But Muller says he still hears from people who lament the close of the restaurant, and he decided to start looking for a suitable site to relaunch the restaurant. "We always knew the Lou's brand had value," he said. "We had a lot of goodwill. The window is still wide open." With good ambience, quality food and expert service, he says a new Lou's would fill a gap in Silicon Valley's restaurant scene. "The majority of restaurants don't get it."
Muller has spent the past four months looking for the right building, but so far he's come up empty. He's looking for a 4,000-to-5,000-square-foot building with plenty of parking in downtown San Jose, Willow Glen, west San Jose or Campbell. Once he finds the right space, he says he hopes to find a young chef with "lots of good ideas," although Muller says the menu will be similar to the original Lou's.
In the West San Carlos Street restaurant's early days it was as much a nightclub as a restaurant. Once upon a time, Lucille Ball, Lenny Bruce and the Ink Spots all played Lou's. Muller believes he can create a restaurant that will appeal to a new generation of customers who never visited Lou's back in the day. "I know we have a customer base that goes from 1 to 90 years of age," he said. "I see this happening."
Morsels
In other restaurant news, Robert Sapirman is out as executive chef at Santa Clara's Parcel 104. Sapirman left two weeks ago and no replacement had been named as of Monday. Why the sudden change? No one at the restaurant is saying much. Sapirman did not return calls for comment. Nasser Mobarak, Parcel 104's food and beverage director, said, in effect, chefs come and go and Sapirman went, but he didn't know where he went. He said the real name behind the restaurant is consulting chef Bradley Ogden. As chef and co-owner of the eight-restaurant Lark Creeek Restaurant Group, Ogden oversees the menu at Parcel 104. Ogden happens to be at Parcel 104 Sept. 30 and Oct. 5 and 6 to present a new "signature dish" and new fall menu. It will be up to Ogden to select a new executive chef, Mobarak said. Meanwhile, the restaurant was closed Sept. 25–27 for an extensive remodel.
Santana Row's Yankee Pier has a new chef, and his name is Gary Rust. He comes to San Jose from the restaurant's Larkspur location.
Mint Leaf Cuisine restaurant finally opened in downtown Saratoga Sept. 15. It took the owners of the Asian-fusion restaurant three years to ready the space for business because of extensive kitchen upgrades and building repairs. The space was formerly home to the Village Rendezvous. Let's hope the new restaurant is worth the wait.
Finally, Ross Hanson, executive chef of Restaurant James Randall, has given his Los Gatos restaurant a fall makeover. The restaurant has gone to a menu of all small plates that range from $7 to $15.
"We made it more affordable for people to eat," says Hanson.
Send a letter to the editor about this story.