10.07.09
home | metro silicon valley index | columns | live feed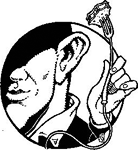 Creole Wheels
By Stett Holbrook
ROACH COACHES are no longer the domain of stale sandwiches and bad coffee. Food trucks have gone upscale. Food trucks are cool. Food trucks are trendy.
New York City's got the Dessert Truck, an upscale purveyor of fine deserts on wheels. L.A. has a trio of roving Kobi BBQ trucks, a wildly popular purveyor of Korean-Mexican food. Portland has Garden State, a shiny coach that sells Sicilian street snacks. And now Silicon Valley is about to join the fraternity of mobile food vendors with the debut of the Louisiana Territory food truck.
Silicon Valley has its share of taco trucks and hot dog carts, but that's pretty much where the street-food scene ends. I once heard about a mobile pho truck, but I never found it. So I was excited to hear that Vince Guasch, who co-owns Parsley, Sage, Rosemary and Thyme catering with his wife, Debbie Blackwell and formerly ran Louisiana Territory restaurant before it met its end at the HP Pavilion in 1996, is about to roll out a new mobile restaurant offering Cajun and Creole food. Opening day is set for Tuesday, Oct. 13.
The use of Twitter, Facebook and cell phones will allow him to keep customers in the loop about where the truck will be parked, what the specials are and what's sold out.
"Technology makes this possible," Guasch says. "That and the low overheard of a kitchen on wheels." He's contemplating locations in downtown San Jose and Mountain View, but may expand to others as business grows.
Louisiana Territory was a successful restaurant in Mountain View until it moved into San Jose's HP Pavilion. Sky-high rent, a hard-to-find location and a host of other problems doomed the restaurant. But Gausch said he still hears from customers who miss the restaurant. "We always wanted to restart it," he said.
Food will be prepared at Gausch's catering kitchen and then loaded into the truck. Most items with go for about $5 and nothing will sell for more than $8. If all goes well, Gausch said he plans to roll out another food truck called Garnish 44, a four-wheeled eatery serving a decidedly more upscale menu of globally inspired California cuisine. One dish Gausch is considering marries Creole sauce with Indian paneer. Creole-Indian fusion? Why not? The streets of Silicon Valley could use a little spicing up.
Check out Louisiana Territory on Facebook at http://tinyurl.com/ydj3xry.
Check me out on Twitter at twitter.com/stett_Holbrook.
Send a letter to the editor about this story.