10.08.08
home | metro silicon valley index | columns | live feed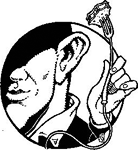 Live Feed
Fall Openings
By Stett Holbrook
DON'T LOOK NOW, but downtown San Jose is starting to show some more signs of life. Billy Berk's opened two weeks ago. The restaurant, part of the Max's World restaurant group that includes Max's Diner, holds down the corner of South First and West San Fernando, an increasingly lively part of town. Inside, the restaurant boasts high ceilings, exposed brick walls covered with rock album covers and a square, marble bar in the middle of the action. The floor-to-ceiling windows are real attention getters, and there's a great-looking outdoor patio for what's left of our warm weather. The wide-ranging menu is something of a catchall and includes dishes such as roasted pork shoulder, Dungeness crab and artichoke fondue, seared ahi, gnocchi, burgers and huge salads. I popped in for lunch last week and the place was packed with downtown office workers and corporate types looking for something new. The real test is how it does at night and over the long haul once the novelty that comes with a new restaurant wears off. But I have a feeling Billy Berk's will do quite well judging by its populist menu, lively bar and good times vibe. I'll check back in a month or two for a proper review and take a closer look.
Next door to Billy Berk's is a soon-to-open restaurant that I have high hopes for. Mezcal Restaurant will bring Oaxacan food and an extensive selection of mezcal and tequila to a city that has traditionally offered little beyond tacos and burritos. Oaxacan food is one of Mexico's most celebrated and complex cuisines. Owner and Oaxacan native Adolfo Gomez has gone to great lengths to bring the food of his home to San Jose. He has friends growing hard to find herbs and chiles for the restaurant. He's importing moles from Oaxaca made by his aunt. He's even bringing his mother up from Oaxaca for two years so she can make sure all the food meets here standards. His brother, Octavio Gomez, is the chef. "We're trying to do something to bring Oaxacan cuisine to San Jose in an upscale environment," says Adolfo Gomez. "We really want to bring the flavors of Oaxaca." Gomez was the operations manager at the Silicon Valley Capital Club restaurant for 10 years and has been working on this new restaurant for five years.
The restaurant will be unique in that it will showcase mezcal, a country cousin of tequila closely associated with the state of Oaxaca. Tequila is really a variant of mezcal made from blue agave while mezcal can be made from several different kinds of agave and generally has a smokier flavor than tequila. The beautiful brick and metal work on the outside of the restaurant really makes it stand out from downtown's homogenous architecture. The restaurant is housed in the old Crescent Jewelers building and dates back to the 19th century. Many materials such as the brick and wood floors are original. The same goes for Billy Berk's. Inside, Mezcal will be a showcase for Oaxacan art and furnishings. Gomez hopes to open by Halloween.
Last week I wrote about the slowly improving cafe scene in downtown San Jose. There's another place I should have mentioned: Stretto Café. The tiny cafe is connected to the Fairmont Hotel. There are a few tables inside, but the better bet is to side outside at the handful of tables. The cafe serves Illy coffee and espresso. That fact is hard to miss given the red Illy logo everywhere you look. At any rate, the cafe is another solid addition to downtown's caffeine scene.
Billy Berk's
99 First St, San Jose.
408.292.4300.
Mezcal Restaurant
25 W. San Fernando St, San Jose
408.283.9595.
Stretto Café
170 S. Market St, San Jose
408.998.1900.
Send a letter to the editor about this story.