October 11-17, 2006
home | metro silicon valley index | columns | live feed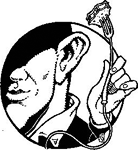 Live Feed
Seeing Stars in Silicon Valley
By Stett Holbrook
WHEN IT comes to superlative dining experiences in Silicon Valley, your options are pretty limited. At least that's the view of the celebrated Michelin Guide. The French-based restaurant guidebook released its first-ever list of top-rated Bay Area restaurants last week, sending cheers and quite a few grumbles through the Bay Area restaurant world. Only two South Bay restaurants earned star rankings: Manresa in Los Gatos grabbed two stars and Chez TJ in Mountain View scored one star. Congrats, guys. The only Bay Area restaurant to get three stars was the French Laundry in Yountville (Napa County).
According to Michelin, one star indicates a very good restaurant in its category, a place offering cuisine prepared to a consistently high standard. Two stars denote excellent cuisine, skillfully and carefully crafted dishes of outstanding quality. Three stars mean exceptional cuisine worth a special journey, a place where one always eats extremely well, often superbly.
As star-stingy as Michelin's highly anticipated rankings were for Silicon Valley, I can't say they were too far off the mark. While I think Parcel 104, Kaygetsu, Sent Sovi and Le Papillon were deserving of better recognition, the truth is that Silicon Valley does not have an abundance of top-end, fine cuisine.
Except for the notable exceptions mentioned above, Silicon Valley's real strength lies in its myriad of hole-in-the wall eateries, ethnic and down-home restaurants, the kind of places you find in forlorn minimalls between dry cleaners and liquor stores.
While white-tablecloth restaurants grouse over who should and should not have received a precious Michelin star, I present to you my alphabetical list of Silicon Valley's 10 most distinctive and delicious and definitely non-Michelin restaurants. The service isn't always great and the atmosphere sometimes leaves a bit to be desired, but you will eat very well at these places. They're well worth a special journey.
Amber Cafe, 600 W. El Camino Real, Mountain View. 650.968.1751. Indian.
Dishdash, 190 S. Murphy Ave., Sunnyvale. 408.774.1889. Pan-Middle Eastern.
Gochi, 19980 Homestead Road, Cupertino. 408.725.0542. Eclectic Japanese.
Metro Balderas, 688 Almaden Ave., San Jose. 408.295.4078. Mexican.
Nha Toi, 460 E. William St., San Jose. 408.294.2733. Vietnamese.
Ramen Halu, 375 S. Saratoga Ave., San Jose; 408.246.3933. Ramen.
Shalimar, 1146 W. El Camino Real, Sunnyvale. 408.530.0300. Pakistani and north Indian.
South Legend Sichuan Restaurant, 1720 N. Milpitas Blvd., Milpitas. 408.934.3970. Szechuan.
Sumiya, 5160 Moorpark Ave., San Jose. 408.973.0604. Japanese.
Uncle Frank's BBQ Restaurant and Catering, 2135 Old Middlefield Way, Mountain View. 650.964.4476. Barbecue. Duh.
Send a letter to the editor about this story.