October 11-17, 2006
home | metro silicon valley index | the arts | books | review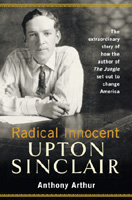 Radical Innocent: Upton Sinclair
(By Anthony Arthur; Random House; 380 pages; $27.95 cloth)

Listening to the cacophony of clichés in the Schwarznegger-Angelides debate ("Look out there right now and say, I love raising people's taxes"), I felt nostalgia for a "true campaign of ideas," as biographer Anthony Arthur describes Upton Sinclair's quixotic 1934 run for governor in California. The world-famous author of The Jungle was an idealist with a strong socialist streak who advocated, in the face of the Depression, a steeply progressive income tax, increased inheritance taxes and the seizure of idle lands for the use of the unemployed, who could use them to create a "statewide cooperative." Amazingly, Sinclair almost won, until he was savaged by L.A. Times publisher Harry Chandler, who slanted the paper's coverage of the race and condemned Sinclair's supporters as "a maggot-like horde of Reds." Arthur's admirable work gives Sinclair a much overdue evaluation, while not skimping on his shortcomings as a prose stylist, a father and a public scold for six decades. Sinclair's career took off in 1906 with the publication of The Jungle, an exposé of the Chicago meat-packing plants. His unsparing description of the unsanitary practices in the plants resulted in a significant Pure Food and Drug bill. Ironically, Sinclair's real goal was "to arouse enough outrage about wage slavery to provoke a socialist revolution." Instead, he inspired a century of consumer revolt. The phenomenal success of the book made Sinclair a permanent public figure, a status that sustained him through a scandalous divorce, a comic-opera collaboration with director Sergei Eisenstein on the film maudit Que Viva Mexico!, a surprising naiveté about fad diets (including fasting) and feuds with other public intellectuals (especially H.L. Mencken). Amazingly, no matter how many causes Sinclair embraced, he never stopped writing at a prodigious pace (according to Arthur, for one extended period, producing 1,000 polished words a day), publishing scores of novels and tracts, some deservedly obscure and others deserving a revival. Arthur makes a particularly strong case for Sinclair's 11-volume series of Lanny Budd novels, beginning with World's End, which offered a fictionalized history of 20th-century history and politics, centered on an idealistic young man who finds himself in the right place during most of the signal events of his time—not unlike Sinclair himself.
Review by Michael S. Gant
Send a letter to the editor about this story.