10.14.09
home | metro silicon valley index | music & nightlife | band review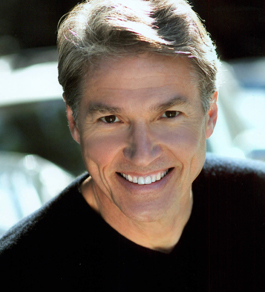 KATE KEEPER: Richard White sings the roles of Fred and Petruchio in Symphony Silicon Valley's concert presentation of 'Kiss Me Kate.'
Classical Moves
By Michael S. Gant
TO augment its regular season, Symphony Silicon Valley offers something new, a concert presentation of Cole Porter's musical Kiss Me Kate, complete with full orchestra, lead singers and a chorus. It's got everything but the costumes and the dancing. The series is called Broadway in Concert and will include The Music Man and Porgy and Bess. Fans of movie musicals will remember Howard Keel and Kathryn Grayson as the two bickering divorced actors who must performing a version of The Taming of the Shrew together. The songs include "We Opened in Venice," "Wunderbar" and "Too Darned Hot." William Liberatore is the guest conductor. Friday–Saturday (Oct. 16–17) at 8pm and Sunday (Oct. 18) at 2:30pm; California Theatre, 345 S. First St., San Jose; $39–$75; 408.286.2600.
Barbara Day Turner turns over the baton to guest conductor Anthony Quartuccio for Sunday's performance by the San Josť Chamber Orchestra. The centerpiece is the premiere of a new commissioned work by Dan Wyman called Stepping Stones. Wyman, who teaches at SJSU, specializes in electronic and electro-acoustic compositions. The orchestra will also perform Mendelssohn's String Symphony no. 8 and Bartok's Music for Strings, Percussion and Celesta. Sunday (Oct. 18) at 7pm; Le Petit Trianon, 72 N. Fifth St., San Jose; $30–$45; 408.295.4416.
For a concert called "Fanfares and Flourishes," which kicks off its 52nd season, San Jose Wind Symphony performs musical Americana, with Roger Nixon's Centennial Fanfare-March and John Mackey's new Aurora Awakes. Sunday (Oct 18) at 3pm; West Valley College, 14000 Fruitvale Ave., Saratoga; $5–$20; 408.927.7597.
To raise some money, San Jose's Vivace Youth Chorus presents a recital by tenor Brian Thorsett, who will deliver selections from Purcell, Donizetti, Mozart and local composer Nick Carlozzi. Desserts and beverages will be available. Sunday (Oct. 18) at 3pm; Stone Church of Willow Glen, 1937 Lincoln Ave., San Jose; for ticket information, call 408.885.1746.
For its 60th season, the Peninsula Symphony presents two nights with young guest pianist Natasha Paremski performing Rachmaninoff's Piano Concerto no. 2. Mitchell Sardou Klein conducts. Friday (Oct. 16) at 8pm; San Mateo Performing Arts Center, 650 N. Delaware St, San Mateo; also Saturday (Oct. 17) at 8pm; Flint Center, 21250 Stevens Creek Blvd., Cupertino; $10–$35; 650.941.5291.
El Camino Youth Symphony begins its season flush from a trip abroad, where they earned praise from the German musical press. The group will perform Beethoven's Symphony no. 5, Tchaikovsky's Rococo Variations and Chopin's Piano Concerto no. 2. The soloists are pianist Rieko Tsuchida, 15, and cellist Jeffrey Kwong, also 15. Sunday (Oct. 18) at 2:30pm; Flint Center, 21250 Stevens Creek Blvd., Cupertino; $6/$12; 650.213.7111.
Larry Osborne leads the Ohlone Symphony Orchestra in Handel's Water Music and Brahms Hungarian Dances. Sunday (Oct. 18) at 2pm; Smith Center, Ohlone College, 43600 Mission Blvd., Fremont; $10/$15; 510.659.6031.
Send a letter to the editor about this story.