10.14.09
home | metro silicon valley index | silicon valley restaurants | preview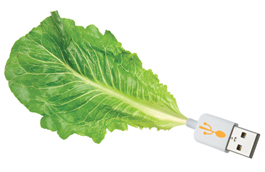 Eat This Week
By Stett Holbrook
WELL, it's about time. New York City has one. San Diego's got one. Ditto San Francisco, Boston, Dallas, Baltimore, Philadelphia, Providence and Charlotte. Now Silicon Valley has a restaurant week of its own, too.
The restaurant week trend has been embraced by cities across the country because it offers value-seeking food lovers the chance to set their appetites free without dropping much money. For restaurants looking to distinguish themselves, it's a chance to step up and step out with menus that showcase what they do best. Everybody wins.
For a region as gastronomically dynamic as Silicon Valley, the weeklong food festival is overdue. The first-ever Silicon Valley Restaurant Week runs Oct. 14–21 with prix fixe three-course dinner menus for only $35. Organized by Metro's CEO, who was tired of being offered restaurant week menus when he traveled but never at home, it comes at a propitious moment. The economy notwithstanding, these are exciting times to be eating in Silicon Valley. Foodwise, things are good and getting better.
If there's one word that describes Silicon Valley's restaurant scene it is diversity. Because of Silicon Valley's dynamic demographics and the growing sophistication of the dining public, the region's restaurant scene is increasingly rich. Silicon Valley no longer has just Chinese food. We've got Szechuan food, Hunan food, dim sum, Dong Bei food, Hong Kong–style food and Islamic Chinese food. You like Japanese food? What kind? Silicon Valley offers sushi, of course, but also restaurants that specialize in izakaya cooking, ramen, yakitori and rarefied kaiseki-style cooking.
What's particularly interesting to see is the creation of new categories of cuisine as innovative chefs merge ethnic cuisine with modern techniques and the creative use of ingredients. The results are hybridized, contemporary restaurants such as Junnoon, Savory and Zitune that take traditional culinary traditions and push them in new and exciting directions.
A vibrant food scene develops slowly, but the key ingredients are a diversity of high quality restaurants and a dining public willing to go out and patronize them and try new things. Add great local ingredients, beautiful spaces, vibrant commercial districts and mix it all up and pretty soon you've got something delicious. A showcase event like restaurant week can help catalyze the food scene as well.
I think of restaurant week as being like a film or music festival, but instead of a bunch of cool movies coming to town for a limited engagement, restaurant week brings great deals to restaurants that are already here. And with nearly 90 participating restaurants, you can be sure you'll never get the same meal twice.
For more information go to www.siliconvalleyrestaurantweek.com
Send a letter to the editor about this story.