10.22.08
home | metro silicon valley index | columns | 5 things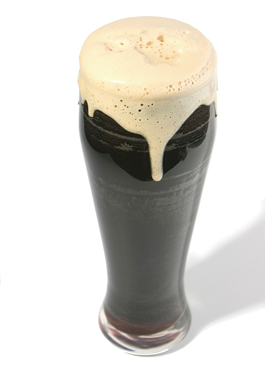 5 Things to Love
Local Winter Brews
By Stett Holbrook
SUMMER is good beer drinking weather, but winter has its share delicious cold weather suds, too. Here are five winter brews from five local breweries for the cold weather ahead.
BJ's Restaurant and Brewhouse  Tatonka stout. Malty, sweetish, hoppy, roasted, full-bodied, alcoholic and complex. 10690 N. De Anza Blvd, Cupertino. 408.865.6970.
 El Toro Brewing Co. Whiskey barrel-aged stout. Negro oatmeal stout aged seven months in oak barrels that previously contained "Old Fitzgerald" whiskey. The aging gives the beer a subtle but complex whiskey flavor and aroma. Supply is limited. 17605 Monterey Road, Morgan Hill. 408.PUB.BREW.
Faultline Brewing Co. Holiday strong. Made with different hops each year, the powerful winter strong is 5.75 percent alcohol by weight and is generally available after Thanksgiving. 1235 Oakmead Pkwy, Sunnyvale. 408.736.2739.
Los Gatos Brewing Co. Sherman stout.  Dry and smooth with notes of coffee and dark chocolate. 130 N. Santa Cruz Ave, Los Gatos. 408.395.9929.
Tied House Cafe and Brewery  Porter. Hoppy, malty and red. 65 N. San Pedro St, San Jose; 408.295.2739. Also in Mountain View.
Send a letter to the editor about this story.