10.22.08
home | metro silicon valley index | the arts | books | review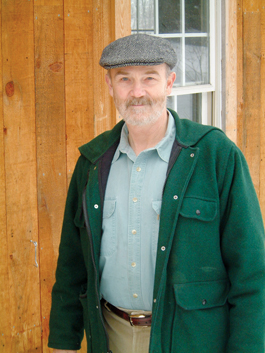 THINKING AHEAD: Journalist Thomas Powers figures that the road out of Iraq is long and tortuous.
After Bush
By Michael S. Gant
THE UPCOMING election is fraught with possibility, for both recovery and retrenchment. Whoever is elected will face a world immensely compromised by eight disastrous years of the Bush administration. As Thomas Powers, a reporter and essayist for the New York Review of Books, notes dourly, the current credit meltdown is a logical result of Republican deregulation policies, and it will rival the wars in Iraq and Afghanistan when the bills finally come due. Powers, pessimistically, argues that even with a plan for withdrawal, our presence in Iraq is "large, unwelcome and disruptive" and "can get a lot worse." Escalation in Afghanistan, increased cross-border attacks in Pakistan and ramped-up rhetoric against Iran will only worsen the situation.
The title of Powers' latest book pretty much sums things up: The Military Error: Baghdad and Beyond in America's War of Choice (NYRB, $14.95 paperback). This collection of pieces from the New York Review of Books examines the administration's multiple failings of intelligence and intent in a "bloody, inconclusive war." In his conclusion, Powers warns that, despite the drop-off in daily violence, "the surge ... has not so much ended the sectarian strife as it has set the stage for a renewal of civil war at a higher level of violence."
Just in time for the voting, the NYRB and Guardian America (a new web feature of England's progressive newspaper) are touring an opinionated panel that includes Powers; Michael Tomasky, editor for Guardian America; Martin Kettle, a British journalist; and Gary Younge, a U.S.-based columnist for the Guardian. They will discuss the ever-shifting dynamics of the election itself and raise some of the tough issues that will confront Bush's successor. Perhaps they will even bite down on Powers' hard question: "Who is holding the Bush Republicans to account?"
MTHE NYRB and GUARDIAN AMERICA tour arrives Tuesday (Oct. 28) at 7:30pm at Kepler's Books, 1010 El Camino Real, Menlo Park. (650.324.4321)
Send a letter to the editor about this story.