10.22.08
home | metro silicon valley index | columns | live feed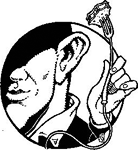 Live Feed
Valley of the Stars
By Stett Holbrook
MICHELIN has just announced the selections for its 2009 San Francisco Bay Area and Wine Country guide—and this time Silicon Valley is the star. Three South Bay restaurants—the Plumed Horse, Trevese and the Village Pub—received their first-ever Michelin stars. For the first time since this annual gold standard for dining excellence began publishing a Bay Area guide (it's on its third edition), there were more new stars here than in San Francisco.
The new South Bay entries received one star each. Repeat awardee Manresa received two stars, and Chez T.J. one. Once again, the French Laundry in Yountville (Napa County) was the only Bay Area restaurant to receive three stars.
It would be difficult to overstate how important these results are for South Bay restaurants. Michelin is the premier name in dining excellence, and they have shown in the 2009 guide that they are taking the dining scene here seriously.
Jean-Luc Naret, the global director for the Michelin guides, confirms that our reputation is growing as a spot for culinary creativity and destination dining.
"Each year since we first came to the Bay Area with the 2007 guide, we have been impressed by the entire area's use of only the best fresh, local ingredients, and this is especially evident in the South Bay dining scene," he tells Metro. "Because the wine country to the north of San Francisco gets so much attention, I think it can be easy for diners to forget the culinary innovations happening south of the city, but it would be a disservice not to remember that Silicon Valley is growing in its cuisine."
Naret acknowledges that there seems to be a larger trend developing.
"I think Silicon Valley plays an increasingly important role in the cuisine of the area as a whole, and now we even see chefs come down from San Francisco." One such North/South chef  is Mark Sullivan, though his South Bay location came first. "His Spruce up in the city is fantastic—I ate there twice just on this visit—but it is at the Village Pub that the inspectors found a star this year."
The only bad news in this year's guide was Chez T.J.'s downgrade from two stars to one, sure to be a disappointment for ambitious new chef Bruno Chemel. On the flip side, Michelin's inspectors are seeing positive changes from year to year as their understanding and appreciation of the South Bay grows.
"Whenever we enter a new city, it is a learning process, and so our understanding of the area, and subsequent coverage, of course expands each year," says Naret. "But the inspectors also find culinary developments they didn't see the last time around. Plumed Horse, for example, changed owners last year and this change brought the cuisine worthy of a star."
Send a letter to the editor about this story.