10.31.07
home | metro silicon valley index | music & nightlife | band review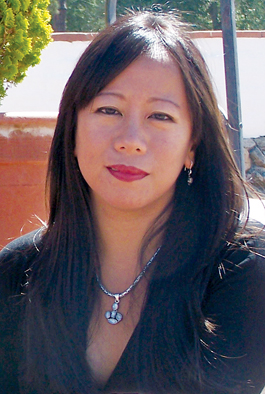 KEY FIGURE: Aileen Chanco performs Beethoven's Piano Concerto no. 3 for the Mission Chamber Orchestra on Saturday.
Classical Moves
By Michael S. Gant
Mission Chamber Orchestra The Mission Chamber Orchestra goes eerie with the world premiere of Death's Jest-Book Overture by Brian Holmes, based on the scary lyrics of 19th-century English poet and playwright Thomas Lovell Beddoes, who is noted as a leading early Gothic writer; in addition to Death's Jest-Book, his most famous work is the revenge play The Bride's Tragedy ("And his cry it was ever, alack!/ Alack, and woe is me"). The rest of the program features Debussy's Prélude a L'après midi d'un faune, Beethoven's Piano Concerto no. 3 (with guest pianist Aileen Chanco) and Mozart's Overture to Le nozze di Figaro. Emily Ray conducts. Saturday (Nov. 3) at 8pm; Le Petit Trianon, 72 N. Fifth St., San Jose; $5–$20; 408.236.3350.
South Bay Brass The brass sounds of the world are showcased as South Bay Brass presents a concert embracing "An American in Paris," "Music for the Royal Firework," "Danny Boy" and more. The guest soloist is trumpeter Guy Clark. Sunday (Nov. 4) at 3pm; Campbell United Methodist Church, 1675 Winchester Ave., Campbell; $10; 408.439.6143.
San Francisco Symphony The symphony presents its first Music for Families concert of the season. James Gaffigan conducts Rachmaninoff's Piano Concerto no. 2 (with guest artist Lise deSalle) and Tchaikovsky's Romeo and Juliet Fantasy–Overture. Saturday (Nov. 3) at 2pm; Flint Center, 21250 Stevens Creek Blvd., Cupertino; $12.50–$54; 415.864.6000.
Send a letter to the editor about this story.