10.31.07
home | metro silicon valley index | columns | live feed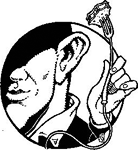 Live Feed
Chez T.J. Sees Stars
By Stett Holbrook
RESERVATIONS at Chez T.J. are going to be harder to come by.
Earlier this month, Zagat released it 2008 Bay Area restaurant guide, and last week Michelin released its Michelin Guide San Francisco, Bay Area and Wine County. Long a standard in Europe where a star can make or break a chef's career, the Paris-based guidebook debuted in the United States last year with editions for the Bay Area and New York. Los Angeles and Las Vegas guides are in the works.
Yountville's French Laundry snagged another three stars this year, the only restaurant in the Bay Area to be so honored. In Silicon Valley, the big news was Chez T.J. The small Mountain View restaurant scored two stars from Michelin, one of only six restaurants in the Bay Area to do so. The only other South Bay restaurant to win two stars was Manresa.
Chez T.J. scored one star last year, so the award of two stars is a big deal for Executive Chef Christopher Kostow, who came to the restaurant in 2006. He had been working at San Francisco's Campton Place and served as right-hand man to Daniel Humm, who since left for New York City where his star continues to shine.
According to Michelin (yes, the same Michelin that makes tires), one star means a very good restaurant in its category. Two stars mean excellent cooking, worth a detour. Three stars mean exceptional cuisine, worth a special journey.
Chez T.J. is set to undergo an extensive interior redesign in January. New paint, carpet, chairs, lighting, dishware and all in the works to better showcase Kostow's rarefied cuisine. But as the chef's star continues rise, one wonders how long he'll stick around. Let's hope it's a long time. In the meantime, get over there for some of the most outstanding food you'll find in Silicon Valley—or anywhere else. Congratulations, Christopher.
Send a letter to the editor about this story.