11.04.09
home | metro silicon valley index | columns | live feed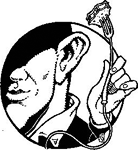 Jam Session
By Stett Holbrook
LIFE DEALT Lynette and Kristen Cederquist some lemons, but instead of making lemonade, the mother-and-daughter duo made Meyer lemon marmalade as well as a whole line of jams and jellies.
Lynette is a goldsmith, and the recession hasn't been kind to the jewelry business. Kristen teaches ice skating, and the economy has taken a bite out of her business, too. Both women were looking for new sources of income when they struck upon the idea of going into the jelly business.
Lynette learned how to make preserves from her grandmother, who lived on a fruit-laden farm in the Central Valley. Lynette passed on her cooking knowledge to Kristen, and the two have been making preserves for friends and family for the past 15 years. The duo's jams and jellies became so popular that people starting clamoring for them and making requests for specific flavors. "Usually about October people would start asking if we were making jam," Kristen tells me.
Hoping they might have a viable business on their hands, they launched Serendipity Saucy Spreads, Jams and Preserves six months ago. So far so good. In addition to a stall at the Willow Glen farmers market, they are now selling their jams and other products at Whole Foods in Santa Cruz and Capitola and at New Leaf Markets.
"We're excited how fast everything is going," says Kristen. "I'm loving every second of it."
I like jellies well enough, but I don't get overly excited about the prospect of spreading the stuff on my toast in the morning. Or at least that used to be the case until I tried Serendipity's jellies and jams.
There are standard jams and jellies like raspberry, apricot and peach, but what really brings me to the toaster are the more rarefied flavors like strawberry rhubarb jam, fig jam, pomegranate jelly, spiced carrot jam and a moderately sweet caramelized onion, fig and balsamic spread. The spiced carrot is particularly good when paired when melted butter.
They also make a line of liquor-flavored jams, such as apricot with cognac, spiced peach with cognac and, my favorite, brandied cherry. The alcohol doesn't have any inebriating effect, because it's used in such small quantities, yet it imparts a subtle but distinctive flavor. In addition to liquor-flavored products, mother and daughter make jams and jellies made with agave syrup instead of sugar.
Because both Cederquists are gluten-intolerant, they created several less overtly sweet products that pair well with cheese and meats. Kristen uses her Hot to Trot Apricot jam (made with red pepper flakes) as a sauce for sea scallops. "We use our jam for everything but toast," Kristen says.
You can also buy them online at serendipityspreads.com.
Send a letter to the editor about this story.