11.12.08
home | metro silicon valley index | columns | style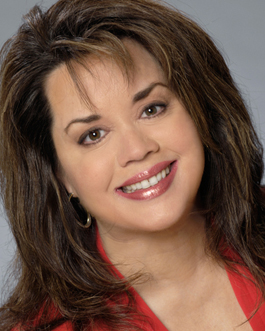 SHINING THROUGH: Sandra Yancey, the founder and CEO eWomenNetwork, created the GLOW concept highlighted in 'The GLOW Project.'
Style
The Power of GLOW
By Joseph Rosenfeld
ASK Sandra Yancey what it takes for women to reach their full potential, and she'll tell you women need what she calls GLOW, in capital letters. The GLOW concept, captured as a documentary-style movie titled The GLOW Project, blossomed through Yancey's relationships with 14 nationally prominent women entrepreneurs and corporate achievers intent on sharing how they overcame struggles to become successful. Yancey, a leading authority on relationship-building, founded eWomenNetwork with just 20 women in her personal database eight years ago. Now the organization's database boasts more than a half-million women business owners and professionals and 16,000 members in chapters throughout the United States and Canada, including one right here in San Jose.
I spoke with Yancey the morning after the presidential election. "The Obama campaign is a perfect example of GLOW at its finest," she told me. "He created hope. Look how many obstacles he had to overcome. Everyone kept trying to dig up dirt about him but he was strong. He kept communicating and moving along."
The GLOW Project movie's message has special pertinence to women. "White straight men have grown up in a culture of supporting each other, finding the next protégé and giving each other access." As women and minorities haven't had the same culture until recently, the GLOW Project is an outreach effort to provide them with access to the same successful women with whom Yancey has access so they can "get their 'It' lit."
"We often tell smart people they are bright, that talented people shine," she said. "They have 'it', but 'it' has never been defined."
Yancey said the women profiled in The GLOW Project "changed me and the way I look at things." One woman's family disowned her because she was not the family's first daughter. Another woman was given a diagnosis of terminal cancer as her husband left her with two young children. A third woman battled back from spousal mental abuse, and still another was judged to have had a learning disability rather than to be seen as gifted. But they all dug deep and found incredible success and happiness. These women moved through their trials and tribulations and let others see their pain. Yancey stressed that GLOW is more than a set of leadership behaviors. She calls it "the intersection of success and happiness."
I think the message of GLOW burns strongly as a means to boost self-esteem, regardless of gender identity. The women with whom Sandra Yancey has shared her access remind us to learn from our mistakes, to feel and move through fear and guilt, to have a better relationship with ourselves by being authentic and to have relationships with others who inspire us. Finding your own GLOW requires being honest with yourself and relying on friends.
"I'm not a supporter of the fake-it-till-you-make-it mentality because what it creates is that I can't be honest. Women have a very strong intuition and can snuff out an imposter," said a defiant Yancey.
She suggests taking inventory of who we're hanging out with. "Open yourself up to someone who'll help you with a thought, connection, a view," she suggested. "You don't have to tell everyone your problems." Just by being around others with the GLOW energy, your own can be transformed. "I hope this movie gives hope because hope is what creates the spark and sparks can turn into flames."
The GLOW Project DVD is available online at www.glowproject.org, with proceeds benefiting Care International, eWomenNetwork Foundation and Winnie Palmer Hospital for Women and Babies. A GLOW Project luncheon and panelist discussion featuring Sandra Yancey, Marilyn Tam and Barbara Rubin will be held locally on Thursday, Nov 20. Contact Kristy Rogers at 408.288.8484 for registration information.
Send a letter to the editor about this story.