November 15-21, 2006
home | metro silicon valley index | columns | live feed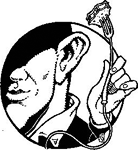 Live Feed
Banishing Bad Baby Food
By Stett Holbrook
NECESSITY may be the mother of invention, but in the case of San Jose's Iria Nishimura, it was motherhood that necessitated her invention. Four years ago, Nishimura had her first son. When it came time to wean him onto solid food, she was disappointed by what she found on the market. She wanted to feed him organic baby food, but didn't like what she found. While there were several brands of organic baby food available, the jars' long shelf lives and additives like ascorbic acid turned her off.
"It made me wonder how long they had to cook it to make it last that long," said Nishimura, a former nurse and health care administrator.
Cooking vegetables for long periods leeches away many beneficial vitamins and nutrients.
"I realized I was going to have to cook it myself," she said.
When her second son came along, she was frustrated the market still wasn't making organic baby food that met her needs.
Like all things organic, the organic baby food industry is booming. According to A.C. Nielsen Co., organic baby food earned $100 million last year. That's just 2.8 percent of the $3.6 billion baby food market (excluding sales at Wal-Mart), but organic baby food has grown 60 percent in the past five years.
But all that growth didn't satisfy Nishimura. She wanted freshly made fruit and vegetables that hadn't been cooked to death or made with additives. And she wanted it to taste good. So she continued to make her own baby food, steaming and pureeing food and freezing it for later use.
In time, friends encouraged her to go into business and start selling her frozen food cubes. Thus Nami was born. While not yet in stores, she's created a national business called Baby Cubes and More through online sales. Nami is her first product. Owing to her Finnish heritage and Japanese husband, Nami has two meanings. In Finnish it means "delicious" and in Japanese it means "wave." Her goal: to spawn a delicious wave of organic baby food.
She now oversees an industrial kitchen in south San Jose that makes her baby food. To ensure the food is safe, she sends out each batch for testing before releasing it. During the recent outbreak of E. coli in spinach, her spinach cubes came back from the lab negative for the bacteria.
She makes 21 different flavors using fresh produce and nothing else. She's a firm believer that exposing children to a variety of foods at a young age will inoculate them against picky eater syndrome, so she makes several flavors like rutabaga, asparagus and winter melon you don't typically find in stores. A 10-ounce bag goes for $4.98.
"It's not like regular baby food," she said. "There are real flavors."
While I can't see munching a few of her baby cubes for a quick snack, the stuff actually tastes good. If you've ever sampled a jar of Gerber strained carrots or pureed green beans, you know how bad the stuff tastes. In the case of my son, I gave up on store-bought baby food because he wouldn't eat it. And why should he? It's foul stuff.
While my 2-year-old son has since graduated to foods like salmon and roasted cauliflower, I wish I had bags of Nami mango and golden beets around when I needed them.
Check it out at www.babyCubes.biz.
Send a letter to the editor about this story.