November 16-22, 2005
home | metro silicon valley index | columns | live feed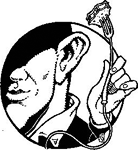 Live Feed
My First Taste Of Taiwan
By Stett Holbrook
MY FIRST introduction to new cultures is usually through food. Lately, I've been sampling way through Silicon Valley's Taiwanese restaurants. When it comes to Chinese food, I can tell the difference between Szechuan, Hunan and Cantonese food, and with a little research I can even tease out some of the regional differences between Hakka and Chiuchow food. But when it comes to Taiwanese food, I confess I'm pretty clueless.
There is a growing number of Taiwanese restaurants in Silicon Valley, especially in Milpitas and Cupertino. So instead of staring at Taiwanese restaurant menus and ordering at random, I decided to find out a little bit more about the cuisine. Taiwan's strife-torn history helps explain the country's food. Taiwan, also known as the Republic of China, is a multiparty democratic state, although the People's Republic of China still claims sovereignty over the country. After the Chinese Communists defeated Chiang Kai-shek, he fled to Taiwan in 1949 with 2 million refugees. Among other things, this immigration brought northern Chinese dishes like dumplings, potstickers and green onion pancakes to the traditional foods of Taiwan. Following the end of the first Sino-Japanese War in 1895, Japan ruled Taiwan as a colony until its defeat in World War II. Although not as pronounced as the Chinese influence, there are a few Japanese culinary traits held over from the colonial era such as the use of rice wine and tempura-style fried fish.
One of the biggest historical impacts on Taiwanese cuisine is poverty, especially after the war between Chiang Kai-shek's nationalists and the Communists. Food was scarce and the Taiwanese were forced to make due with less. That meant relying on starchy dishes to help appease hunger, and the consumption of offal, particularly pork. Eating cheap, cast-off cuts like heart, feet, ears, kidney, intestines and even uterus often meant the difference between eating meat and eating none at all. Even though Taiwan now has a powerful economy and is known as one of the East Asian Tigers, the country still has a taste for those variety meats.
At Tainan Restaurant, a southern Taiwanese restaurant in Milpitas, this thrifty food culture is alive and well. The menu includes several types of offal such as boiled pork diaphragm, cheek meat and tripe. The meat is served unadorned with a thick soy sauce on the side.
"The Taiwanese eat almost everything from the pig," says owner Bobby Chan. "Nothing is wasted."
Hong Kong-born Chan and his Taiwan-born mother-in-law owned a Taiwanese restaurant in Los Angeles before relocating to Silicon Valley several years ago to tap into the South Bay's growing Taiwanese population. She owns a Taiwanese restaurant in Cupertino called South Taste Restaurant.
I'm guessing Taiwanese dishes like boiled pig uterus are a little too adventurous for Western tastes. But there's plenty of Taiwanese food that's more accessible to American palates. The soul of Taiwanese food is snacks and small plates, dishes found at Taiwan's bustling night markets. Dishes like steamed meatballs, sausage, oyster pancakes, fried fish cakes, ground pork soup and Taiwanese "hamburgers" (barbecued pork stuffed into a soft bun with pickled vegetables) are staples of Taiwan's street markets. Taiwan also invented the now ubiquitous milk tea—sweet flavored tea with marble-size tapioca balls.
Although one of its specialties is stinky tofu, fermented tofu that could out-reek an open sewer on a hot day, Cupertino's Shinbala is a good place to get acquainted with some less challenging Taiwanese dishes. Another Shinbala specialty is house-made sausage. The pork links are topped with a variety of toppings, from green onion and garlic to mango and even chocolate. Shinbala is also the place for street snacks like fried scallion pancakes, meatballs and fried tofu.
Silicon Valley isn't so much a melting pot as a buffet table with an ever-changing number of ethnic groups existing side by side. One of the best ways to get acquainted with this ethnic diversity is going out to eat. Next time you're craving Asian food, try a helping of Taiwanese food.
Send a letter to the editor about this story.