November 16-22, 2005
home | metro silicon valley index | the arts | books | review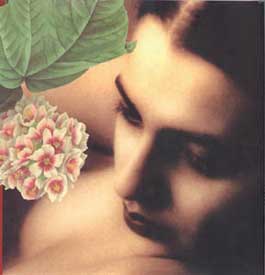 Dream Lover: An old man learns love's torments in García Márquez's latest fiction.
Twilight of The Trick
Gabriel García Márquez skewers the follies of an aging man in 'Memories of My Melancholy Whores'
By John Freeman
EVER SINCE men and women have possessed bodies to sell, scribes have documented the transactions. From a literary standpoint, this is understandable: Clients may show whores sides of themselves not even their spouses know about. We get humanity at its most naked.
But equating purchased sex with intimacy would be a mistake. After all, prostitution's coin is not love but debasement, and in Gabriel García Márquez's new novella, the Nobel laureate uses this truth to skewer an aging newspaper columnist who believes, on the eve of his 90th birthday, that he has found true love in a whorehouse.
The narrator of Memories of My Melancholy Whores is an unnamed bachelor who has spent his years in the arms of many women of the night—514 when he stopped counting at age 50. By 90, the number is surely close to double that. To celebrate he demands of his favored madam a virgin.
García Márquez deftly sets us up for a grim scene of geriatric sex only to subvert these expectations by having his hero so enraptured by his companion's beauty that he just watches over her in awe while she sleeps. When morning comes, her 14-year-old body remains untouched.
Thus begins this book's cyclical pattern. Every night at 10, the columnist ferries over to the bad side of town, and each morning at 5 he slips out again, leaving more and more of his savings behind.
It is hard to imagine a man more willfully removed from his humanity than García Márquez's narrator. When the old man is given a cat as a retirement present, he must use a manual to learn how to care for it. The closest he comes to penning his whore a love letter is a message scrawled in lipstick on her mirror: "Dear girl," he writes after one of their chaste encounters. "We are alone in the world."
Through fatuous gestures like these, García Márquez masterfully keeps us of two minds about this man. He is too much a fool to hate, but too blinded to his own faults not to loathe more than a little. Somehow, all this is news to the old man.
"I discovered that I am not disciplined out of virtue," he writes, noting the prostitute's salubrious emotional effect on him, "but as a reaction to my negligence, that I appear generous in order to conceal my meanness ... that I am conciliatory in order to hide how little I care about other people's time."
Such confessions say all the right things and yet nothing at all. The solipsism of his gestures shows the real truth. When the prostitute wakes and speaks in a garbled accent, the narrator says, "I preferred her asleep." "Ah me," he says just a few pages later, when she has gone back to being silent, "if this is love, then how it torments."
Self-delusion this magnificent has a name: folly. Despite the evidence, a man intelligent enough to string sentences together is willing to believe that a woman who has slept through paid encounters is his true love.
In this sense Memories of My Melancholy Whores is not a story about a man who finds eros in the nick of time, but about how much sway the idea of it has over us, even at the end of our days.
Shortly before this book ends, our hero walks over to the city's best jeweler to sell his mother's prized jewels. They're the last thing of value he owns. Unfortunately, he discovers that years ago his own mother swapped out the precious stones for imitations. What did she spend the money on? Or on whom? We'll never know, but the detail sticks in the mind. In fact, it's hard to think of a better metaphor for the bargain this aged and decrepit hero made long ago.
Memories of My Melancholy Whores, by Gabriel García Márquez; translated by Edith Grossman; Knopf; 106 pages; $20 cloth