11.21.07
home | metro silicon valley index | columns | live feed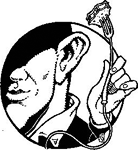 Live Feed
Bean Gone Too Long
By Stett Holbrook
TOFU LOVERS rejoice. San Jose Tofu Co., Silicon Valley's only maker of handmade bean curd, is back in business following a three-month closure caused by a small fire.
The third-generation tofu shop reopened Nov. 10. Although it's not immediately noticeable, the business got a top-to-bottom overhaul. There are two new state-of-the-art burners for cooking the soybeans. There's a new floor, a new ventilation hood, a new (and smaller) counter, a new electrical system and a new wall. Outside, the business got a new paint job. The image of the smiling guy with the tofu looks as happy as ever.
As for Chester Nozaki, who owns the business started by his grandfather in the 1940s with his wife Amy Nozaki, he's happy to be back in business and glad the bureaucratic mess is over. "It was an experience I know I'll never forget," he says wearily.
A broken exhaust fan flue caused the Aug. 23 fire. It started in the wall behind the kitchen and damaged an area roughly the size of a door. That might sound minimal, but repairing it and complying with city and county codes opened a Pandora's box of issues, says Chester. "It got the point where it did not stop," he says.
He had to tap his business and personal savings to endure the closure and repair bills. Disagreements and miscommunication between contractors and city and county officials contributed to the lengthy closure. But through it all, Nozaki said city officials were great to work with.
"When I needed them, they were right there," he says. "Now I just have a lot of bills to pay." Because of the closure, some of Nozaki's wholesale accounts went elsewhere, but he's hoping to get some back. His tofu costs more than mass-produced tofu, and it should. It's a handmade, artisinal product. While much of the business's equipment is new, the tofu is the same high-quality product of old.
Unlike store-bought tofu that's often made with preservatives to promote a long shelf life, San Jose Tofu's tofu is made without any additives and is best eaten within one or two days after purchase. It has a richness and freshness you won't find in the mass-produced tofu sold in grocery stores.
"My dad's motto was 'quality over quantity,'" says Chester.
San Jose Tofu's tofu is so good you don't even have to cook it. Just tear off a ragged hunk and top it with some minced ginger, chopped green onions and a sprinkle of sesame oil and soy sauce. Try that with the supermarket bought stuff and you'll understand what a difference fresh tofu makes.
So get into San Jose Tofu and buy some bean curd today and support your local tofu maker.
San Jose Tofu Co. 175 Jackson St., San Jose. 408.292.7026.
Send a letter to the editor about this story.