11.25.09
home | metro silicon valley index | columns | live feed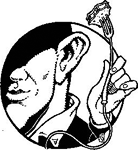 Culinary Fellows
By Stett Holbrook
MONTALVO ARTS CENTER'S culinary fellowship was one of the best-kept secrets in the rarefied world of artist colonies. Fortunately, the secret is getting out.
The culinary program is the first of its kind and was conceived of as a way to offer emerging chefs a chance to hone their skills in a residency setting just like that of the writers, composers, sculptors, and other artists in Montalvo's residency program. The culinary fellowship seeks to provide aspiring chefs the opportunity "to critically explore global, local and sustainable food practices as they relate to cultural life." It's up to each culinary fellow to figure out what that means.
The 2010 culinary fellow is Michelle Fuerst, a graduate of UC–Santa Cruz who has worked at Chez Panisse, Zuni Café and Café Museo at San Francisco's Museum of Modern Art. She was also a curator at this summer's Slow Food Nation event.
Established in 1939 in the Saratoga hills, Montalvo's artist residency program is the oldest on the West Coast and the third oldest in the United States. For six decades, the program was housed in Montalvo's statuesque Mediterranean villa and three nearby cottages, but in 2004 the residency moved the Sally and Don Lucas Artists Program into 10 modern, self-contained live-work spaces on a terraced hillside above a seasonal creek.
Kelly Sicat, Montalvo's director of programs, recently attended a meeting of the Alliance of Artists Communities and was approached by representatives of several new residency programs who wanted to start culinary programs and were looking to Montalvo as a guide.
"The dinner table is the place where artists come together in these places, and they want to see what Montalvo is doing," she said.
Cooking is an art, a craft and an expression of culture that seems a natural for the artists residency setting. It's a wonder no one though of doing it before.
At Montalvo, dinners are served five nights a week and in the residency program's communal building. The culinary program has drawn aspiring chefs from all over—Italy, Venezuela, Israel, England and the United States. While most residency programs at Montalvo last three months, the culinary residency program lasts a full year.
In addition to her sublime butternut squash and fennel soup, what's great about Fuerst is her enthusiasm to engage both the artists in residence and the community at large. As an avid canner and pickler, she will be offering a class in making winter preserves Jan. 30, and next summer she'll teach a class on Blenheim apricots, an heirloom variety that survives in a few local orchards. She also wants to explore the creation of a community-supported agriculture (CSA) program where the community can purchase shares in batches of locally sourced jam, or even help make the jam for a discounted price. She hopes to make use of Montalvo's many fruit trees in the process. "There are all these things here waiting to be discovered," she said.
Montalvo's new executive director, Angela McConnell, shares Fuerst's outward focus. McConnell is working to shed Montalvo's cloistered image and connect with Silicon Valley at large. One of her first acts was uprooting the "no picnicking" signs that used to greet visitors as they drove in. "We really want Silicon Valley to take a look at what's happening here," she said.
The culinary fellowship presents a great opportunity to do that. For more information go to montalvoarts.org.
Send a letter to the editor about this story.