11.26.08
home | metro silicon valley index | columns | live feed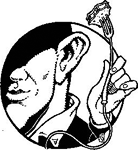 Live Feed
E Pluribus Yum
By Stett Holbrook
I'M USUALLY skeptical when I hear the words "fusion food." It calls to mind dubious combinations like teriyaki chicken burritos or mango shrimp raviolis that are more culinary stunts than something you'd really want to eat. But my thinking changed when I went to Gulzaar Halaal Restaurant.
Gulzaar is a tiny restaurant with just a half-dozen tables. The restaurant was formerly called Just Laziz and specialized in  manakeesh—freshly baked, pizzalike flat breads traditionally eaten for breakfast or a light snack in Lebanon. Now under new ownership, Gulzaar still serves manakeesh, but the short menu also includes Indian dishes, too like chicken biryani, chicken tikka, pakoras and beef kebabs.
On my first visit, owner Emam (just Emam) steered me toward the chicken biryani. Emam is immediately recognizable in his skullcap and wispy beard. He's a kind, soft-spoken man who moves slowly but deliberately as he engages customers with his friendly manner while still keeping the food coming. He's clearly as much a draw as the food.
Emam said the biryani is his signature dish and an example of culinary fusion. Uh oh, I thought, there's that word again. But then he explained that as an immigrant from South Africa whose grandfather originally came from India and whose great-great-grandfather came from Turkey, his take on the classic South Asian rice dish and cooking in general naturally takes on the influences from his diverse family background.
Durban, South Africa, where he was born and raised, has a thriving Muslim community started by Indian immigrants who came to the country when it was a British colony. He remembered barbecues with his neighbors—Muslim, Hindu, Dutch—when everyone would cook outside under the warm African sun and then compare and critique each other's cooking. Those experiences shaped his style of cooking. To me that's not so much fusion as just life. In an increasingly multicultural world, we're all a collection of diverse influences and experiences.
Any doubts I had about Emam's fusion food were dispelled when I tasted the biryani. It's so much more than the dry rice concoctions I've had elsewhere. The saffron-infused yellow and orange grains of rice are mixed with tiny lentils, crunchy fried onions and a chorus of spices and flavors. While I would normally take points off for the white meat chicken (too dry, no bones for extra flavor) the chicken was moist and bursting with bright, tingling spices.
Emam is somewhat vague when pressed about the South African influences on the dish, but he says the spiciness, use of saffron and other carefully added ingredients make it an amalgam of flavors and cultures.
The rest of the menu is quite good, too. The chicken tikka is marinated in a piquant, aromatic red paste. It's another standout that's much different from the more common ghee (clarified butter)–based versions. Emam, who was once a butcher and holds a degree in food processing from Iowa State University, grinds his own choice beef daily for his superb beef kebabs. The light and crisp ground-chicken-filled pakoras and lentil soup are quite good, too.
While Emam's South African Muslim background sounds exotic, it strikes me rather as American. The United States is the ultimate fusion culture after all. What's the "melting pot" analogy anyway but a stew of different cultures that combine to create something new and often delicious. E pluribus unum indeed.
Gulzaar Halaal Restaurant1880 W. San Carlos St, San Jose. 408.292.2786.
Send a letter to the editor about this story.