11.28.07
home | metro silicon valley index | columns | 5 things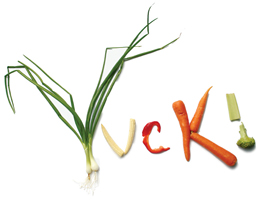 5 Things to Love
Reasons to Reconsider Your Restaurant Choice
By Stett Holbrook
WOULDN'T it be great if you could know in advance if a restaurant was going to suck? Here are five warning signs.

Bathroom is out of service. Either the bathroom plumbing isn't working or the staff doesn't feel like cleaning up the mess. Either way, it spells trouble.

Dirty bathroom. Low standards of cleanliness don't bode well for your food.

Empty dining rooms. The absence of fellow diners doesn't inspire confidence. However, this doesn't apply to new restaurants.

Long menus. Multipage menus often mean the kitchen wants to try to please everyone, but ends up pleasing no one. This doesn't apply at Chinese restaurants. All Chinese restaurants, good and bad, have 1,000-item menus.

Pinging microwaves. By the time you hear a microwave go off, it's probably too late to leave, but if you're quick you might just make it.
Send a letter to the editor about this story.