12.17.08
home | metro silicon valley index | columns | live feed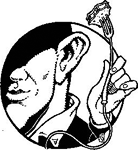 Live Feed
Slow on the Row
By Stett Holbrook
WHEN SANTANA ROW opened six years ago, downtown San Jose restaurant owners feared that the flashy lineup of new eateries would suck whatever life existed out of downtown's dining scene. But the economic cloud of doom spares no one, not even bright and shiny restaurants with plenty of parking and easy freeway access like those at Santana Row. While many restaurant managers were reluctant to talk about their plight, the overall word on the Row is things are bad. With its menu of lesser known Mexican food and great bar, Consuelo Mexican Bistro has been one of Santana Row's most popular restaurants, but business has slowed considerably, says general manager Ricardo Rallo. There are simply fewer people coming in the door. "It's way different than before," he said.
Across the street at Thea Mediterranean, a restaurant under the same ownership as Consuelo, assistant manager Roxanne Bracamonte says the restaurant has experienced a "double digit" decline in business, but they're still doing OK. Some days are busier than others, and that makes figuring out what's happening difficult to read, she says. "It's sporadic," she says. "There is no pattern to it."
The restaurant used to get a lot of business from the nearby movie theater, but that business has dropped off, she says. On "Black Friday," the day after Thanksgiving, she expected the restaurant would be really busy, but they weren't at all. When people do come in, they're more likely to share entrees and order less wine and forego dessert. To cope with the downturn, Thea is now offering belly dancing on weekend nights and last Saturday featured opera singers in the restaurant. "We're hoping that helps," she said.
On the other side of Santana Row, Tanglewood is feeling the pinch, too. General manger Pat McElroy was uncomfortable talking about the new American restaurant's troubles and said they were doing OK. But when pressed he said traffic into the restaurant is down and there are fewer corporate events and private dining events being booked.
"I know we're down considerably from last year," he said. "People are just not spending as much as they used to."
It's not all doom and gloom though. Pinkberry, an L.A.-based chain of frozen yogurt shops with a rapt following, is set to open in Santana Row next month.
And if you're looking for a recession-proof industry, you might check out the burger business. Over at The Counter, a fast casual franchise that specializes in infinitely customizable burgers, business is up, says Mark Logan, partner and director of operations for a restaurant group that operates the Counter in Northern California. In addition to Santana Row, the company also has a location in Palo Alto.
"We're very happy with business we're doing there," says Logan. "It's up year after year." He credits the restaurant's low prices and ability of customers to "trade up or down" when ordering their burger. Plus, he says, "Who doesn't like a good burger?"
Openings
A survey of some of the valley's recently opened restaurants:
BB's Small World's Cafe 2561 N. First St, San Jose. 408.383.9135.
Erik's DeliCafe 2 N. Market St, San Jose. 408.998.2323.
The Prolific Oven 43337 Boscell Road, Fremont. 510.252.1098
Siam Fine Thai Cuisine 2910 Stevens Creek Blvd #110, San Jose. 408.246.0304
Sushi Ya Restaurant 21265 Stevens Creek Blvd, Cupertino. 408.973.0370
Zeytoun 191 Metro Dr, San Jose. 408.392.9709.
Send a letter to the editor about this story.