12.24.08
home | metro silicon valley index | columns | live feed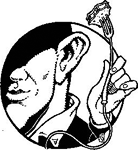 Live Feed
Drive Time
By Stett Holbrook
LAST WEEK, the food industry website and test kitchen Food Channel released its "top 10 food trends for 2009." Based on research conducted by the Food Channel in conjunction with the World Thought Bank and the International Food Futurists, the list identifies the significant food movements consumers, food-service professionals and manufacturers should watch for in the coming year.
The list includes things like an increase in home cooking due to the weak economy; the rise of food communities, virtual and nonvirtual; an increase in environmentally conscious restaurants; tighter food safety controls; and food philanthropy to combat world hunger.
While most of the items on the list (see it at www.foodchannel) seem to be on the mark, there's one trend they missed completely that I'd argue is more significant that all the rest: the increasing number of Americans going hungry.
The economic meltdown has driven many Americans to soup kitchens and food pantries. According to Feeding America, a national association of U.S. food banks, the number of people seeking food assistance this year increased as much as 20 percent over last year.
Here in Silicon Valley, the situation is much worse.
Second Harvest Food Bank is a San Jose–based nonprofit organization that collects food donations and trucks it off to more than 750 food pantries, soup kitchens and other agencies that provide food to the hungry in Santa Clara and San Mateo counties.
The current demand for food assistance is the greatest the organization has seen in its 34-year history. From July to October, the most current period for when data is available, Second Harvest experienced a 55 percent increase in calls for help compared to last year. During this period, the organization responded to a 22 percent increase in food distribution and a 17 percent increase in the number of people requesting food assistance.
"What we're seeing is a lot of first-time clients," says Lynn Crocker, Second Harvest's director of marketing and communications. "It's a lot of people who just don't know where to go for help."
She says many clients are seeking food assistance because layoffs and unaffordable mortgages have pushed them to the edge. Others are victims of another kind of "trickle down" economics. As Silicon Valley residents rein in their spending, nannies, gardeners and handymen often find themselves with less work and suddenly in need of food aid.
Second Harvest's annual holiday food drive is the largest in the country and lasts until mid-January. This year the organization hopes to collect 1.7 million pounds of food and raise $8 million to feed the hungry. The food doesn't provide a permanent solution to hunger, but it's critical for helping people make it through these difficult times, so if you haven't donated any food yet, now is the time.
So far the organization has been able to meet the surge in demand, but if they don't reach their goals this year they're going to have to re-evaluate, Crocker says. If the food drive falls short, one of the scenarios being contemplated is giving people less food. And with no end in sight to the economic crisis, that could mean a lot more hungry people in Silicon Valley.
For more information on Second Harvest and their food drive, go to secondhavestfood.org/donatenow.
Send a letter to the editor about this story.