12.24.08
home | metro silicon valley index | columns | Wine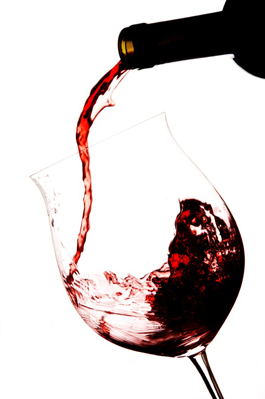 The Wine Column
Party With Pairings
By Stett Holbrook
IF YOU'D LIKE to bid 2008 good riddance in style, check out these restaurants' lavish New Year's Eve food and wine extravaganzas.
Manresa
Chef David Kinch will create a six-course dinner to ring in the New Year. Premium wine pairings selected by sommelier Jeff Bareilles will be available. The first seating is at 5:30pm with the final seating at 9pm. The dinner is $195 per person, without wine, and an extra $110 for a traditional wine pairing and $195 for the premium wine pairing. Call Manresa at 408.354.4330 for information and reservations.
Plumed Horse
Chef Peter Armellino will prepare a lavish five-course tasting menu that will feature luxury ingredients such as lobster, truffles, caviar and Kobe beef. The dinner is $155, and $85 for wine pairings. Call the restaurant at 408.867.4711 for more info.
Quattro
Diners can indulge in evening-long festivities leading up to the 2009 countdown. Beginning with a champagne reception, the evening continues with dinner prepared by chef Alessandro Cartumini paired with premium champagne. Dancing follows. The event begins at 8pm and continues until the New Year. The cost is $195. Call 650.566.1200 for information.
Sent Sovi
Saratoga's Sent Sovi will offer an intimate New Year's Eve celebration featuring a six-course menu prepared by chef Josiah Slone with two wine pairings available: the regular and the prestige. Additionally the restaurant will offer a selection of wines for under $40 a bottle, 20 wines by the glass and a "cult wine of the week" featuring limited release cult wines for near retail prices. The dinner goes for $100 and the wine pairing starts at $35. Call 408.867.3110 for information.
Send a letter to the editor about this story.