12.26.07
home | metro silicon valley index | columns | live feed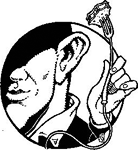 Live Feed
Soda Gets Popped
By Cheryl Sternman Rule
WITH a new year screeching round the bend, it's time to identify—and then ruthlessly vilify—a new enemy in our sick national food supply. Carbs? Been there. Transfats? They're so 2007. This will be the year of—wait for it-—the ubiquitous, corn-sweetened, carbonated beverage. Early last week, San Francisco Mayor Gavin Newsom proposed a new "fee" (not a "tax," mind you) on big-box retailers and chain stores selling sodas laden with high fructose corn syrup (HFCS). Except for diet drinks, seltzer and a few organic, fizzy alternatives, this pretty much means all the big name brands. The money from the fee would be earmarked for the city's anti-obesity initiatives.
The backlash set in within hours. Posters to the Chronicle's online readers platform jumped on the proposal, calling it a slippery slope and imagining what would come next. One poster suggested a tax on hair gel "so Gavin Newsom can contribute to scalp health." Another proposed taxing "Super Burritos full of cheese, red meat and sour cream." My favorite, though, was this gem: "Great tax proposal. But it will drive people to buy soda from San Mateo." Imagine the backup on southbound 101. Grim.
But what about those who love high fructose corn syrup? Who embrace it in all its insulin-spiking, diabetes-promoting glory? Don't they have rights, too? To fully appreciate the supreme value HFCS plays in our lives, one need only consult the Corn Refiners Association, which celebrates its product's innumerable benefits: "Corn sweeteners enjoy widespread use because they benefit consumers by reducing food spoilage, retaining moisture in foods, helping canned foods taste fresher, enhancing fruit and spice flavors and prolonging product freshness. Among many other benefits, high fructose corn syrup allows breakfast bars to remain moist and makes bran cereal palatable." You know you're grasping at straws when you cite bran cereal's palatability as a major selling point.
Granted, Newsom's strategy is a dangerous, one-size-fits-all approach to the complex obesity problem, and it's not without flaws. But I do give him props for taking a stand and at least trying to float a creative solution. We've known about soda's influence on the nation's collective weight gain for years and it's nice that someone is willing to step up and address it. At least he's getting people talking.
Ultimately, though, the best way to forge a national, or even citywide, consensus may not be to propose an arbitrary fee on a single food group, especially when HFCS is so deeply ingrained in the American food supply. If you're going to tax (I mean, place a fee) on soda, you'll also have to tax ketchup, salad dressing and bread since most nonorganic brands list HFCS on their labels. Taxing big stores that sell soda is too simpleminded solution to too complex a problem.
Going after the cheap, subsidized corn-the root of the controversy—is a much taller task. But at least it's pinpointing the real culprit.
Send a letter to the editor about this story.