12.31.08
home | metro silicon valley index | columns | live feed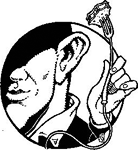 Live Feed
2008: The Year in Food
By Stett Holbrook
THE YEAR 2008 was a tough year for restaurants. Several closed their doors because of the rough economic climate, while others struggled to stay open. In spite of the downtown, 2008 still served up some great meals. Here in no particular order are the best dishes I had over the past year. Let's hope 2009 serves up a better economy and more good food in Silicon Valley.
Escargot gratin at Shokolaat  Several of Shokolaat's small plates really stood out, but it was the gratin of escargot with bone marrow/mushroom/onion confit that I loved most. The cold weather dish is bathed in a silken red wine–based sauce and served in a little crock. It had me swabbing up the last drops of the sauce with the great house-made bread. 516 University Ave., Palo Alto. 650.289.0719.
Martabak at Red Lantern  Martabak is a popular street snack in Malaysia and Indonesia made with thin, griddled bread filled with spiced lamb. At Red Lantern the meat gets a generous dose of spice and is served with a cooling mango chutney. The crispy, chewy and pleasingly seasoned snack is so good I'm convinced that if it were served at ballparks and stadiums across America, it would replace nachos and garlic fries. 808 Winslow St., Redwood City. 650.369.5483.
Madras scallops at Amber India  Amber pretty much owns the Indian food fine dining category in Silicon Valley and there's much to recommend here. The butter chicken is great, but the Madras scallops are particularly memorable. The fat mollusks are marinated in sambhar powder—a brilliant mix of coriander seeds, cinnamon, chiles, dried coconut, mustard seeds and other goodies—and pan-fried and tossed in a sticky and delicious caper, tomato and tamarind sauce. The dish is a wonder of layered flavors. 377 Santana Row, San Jose. 408.248.5400.  
Mole poblano at El Tule   You've probably had mole before, but not like El Tule's. The velvety sauce starts out with a light sweetness that gives way to pleasantly spicy and slightly bitter flavors and layers of complexity (from the sauce's laundry list of ingredients). Draped over juicy chunks of chicken and served with fresh corn tortillas, it's fantastic. 5440 Thornwood Dr., San Jose. 408.227.1752.
Karaage chicken at Sumika Grill Sumika Grill is best known for its kushi-yaki, delicious bamboo-skewered meats cooked over charcoal. But the karaage (fried) chicken is a must-order. Unlike katsu chicken, which is coated with egg and bread crumbs, the karaage is dusted just with seasoned flour and fried in canola oil. The ragged hunks of boneless organic chicken come out of the oil virtually grease-free. The crust is a tawny blond, and light and crisp, while the chicken itself fairly squirts with juicy goodness. 236 Central Place, Los Altos. 650.917.1822.
Steamed mussels at Nick's on Main  Steamed mussels are standard fare, but Nick's version—Prince Edward Island mussels in a spicy, Thai-inspired broth and cilantro butter—is a truly delicious appetizer that had me looking for a straw so I could slurp up all that rich, buttery, aromatic, spicy broth. 35 E. Main St., Los Gatos. 408.399.6457.
Chongqing spicy chicken at Chili Garden This fearsome-looking dish combines bite-size morsels of chicken studded with two thin bones. The chicken is lightly battered and crisp and wonderfully tangy, but it's the fistful of dried red chile peppers and sprinkling of Szechuan pepper that set this dish off. It's actually less spicy than it looks. The chile peppers are used to flavor the oil the chicken is cooked with and the resulting heat is manageable. Paired with the electric tickle of the Szechuan peppers, it's delicious. 210 Barber Lane, Milpitas, 408.526.9888.
Cream cheese beignet at Cin-Cin  Three round little donuts are filled with molten cheesecake that oozes out as you take a bite. The smear of strawberry sauce served with them is superfluous, but the honey and chocolate dipping sauces had my eyes rolling back in my head in an over-the-top, indulgent kind of way. 368 Village Lane, Los Gatos. 408.354.8006.
Spot prawns at Parcel 104  Cooked on a flat griddle called a plancha, the heads-on Santa Barbara shrimp are dabbed with an intensely delicious prawn-infused butter and sprinkled with shoestring fries. Imported, frozen shrimp dominate the market, so these were like tasting the crustaceans for the first time. They were rich and savory and loaded with big shrimp flavors. 2700 Mission College Blvd., Santa Clara. 408.970.6104.
Braised ox tails at Coconut's  I loved this dish at Back-a-Yard in Menlo Park and it's just as good at chef/owner Robert Simpson's new restaurant in Palo Alto. The hearty, Sunday-supper-style dish epitomizes Simpson's soulful, belly-filling, Jamaican cooking. The saucy, wonderfully tender meat is slow cooked and easily falls off the knobby bones. The rich, coffee-black gravy commingles with the coconut-flavored rice and beans and sweet fried plantains to create a dish that will stick to your ribs—and stick in your mind long after you've left. 642 Ramona St., Palo Alto.650.329.9533.
Send a letter to the editor about this story.