Movies
Albert Brooks: A
Netflix Retrospective
From 'Taxi Driver' to 'Drive,' a streaming tour through the work of the other Woody Allen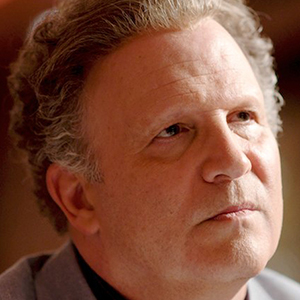 Known as the neurotic fish in the Finding Nemo movies, or as the soothing knife-wielder in Drive, Albert Brooks has been a talented supporting actor ever since Taxi Driver. His seven directorial efforts—now available as a kind of cloud-based film festival on Netflix, from 1979's Real Life to 2006's Looking for Comedy in the Muslim World-demonstrates Brooks as something else: a uniquely uncompromising and unpredictable director.
Often playing a lovelorn whiner with a clenched forehead, Brooks has been eclipsed by the thematically similar Woody Allen. But if Allen's 1979 Manhattan ends with the upbeat thought, "Sometimes, you have to have a little faith in people," Modern Romance (1981) ends with the kind of ordeal the Geneva Convention was supposed to prevent. During a romantic getaway, Brooks' all-possessive character drills his on-again, off-again girlfriend (Kathryn Harrold) about the people she's been telephoning. Brooks spares nothing in playing a real invertebrate—the kind of man who disguises his mania as love. It's a few degrees away from film noir, and you pray there's nothing autobiographical about it.
In a different vein, Brooks' film with Meryl Streep, Defending Your Life (1991) is one of the sweetest-tempered after-life fantasies ever made. In his masterpieceLost in America (1985) Brooks is a blustering ad man who walks out on his job in, his head spinning with fantasies of roaming the USA. His wife (Julie Haggerty, at her best) is just as enthusiastic until poverty intervenes. There's deathless scenes throughout, but one of the most priceless is Brooks' moment of trying to wheedle the owner of a Vegas casino (Pretty Woman's director Gary Marshall) into an unusual ad campaign.
Real Life is a jewel of the American comedy and one of the first mockumentaries ever made. It's based on the comedy persona Brooks honed—Brooks started out as an anti-comedian, the way his contemporaries Penn and Teller were anti-magicians. He and his camera crew arrive to destroy the home of a Phoenix veterinarian (a clammy Charles Grodin) and his family. Brooks' target was the celebrated PBS documentary series An American Family, but you don't have to have seen a frame of the original to get the joke. Brooks skewered the fetish for reality programming; more than 35 years later, nobody has done it better.
Streaming on Netflix