Movies
Review: 'Amy'
New documentary 'Amy,' follows the life and untimely death of vocalist Amy Winehouse, who ultimately could not beat her addictions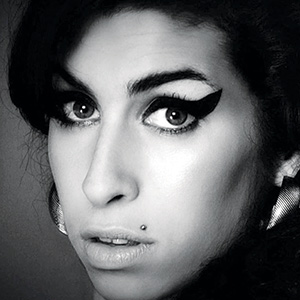 Already a hit, the documentary Amy is of the deepest sadness, like a Japanese tragedy. It isn't purely an investigation into the end of Amy Winehouse, dead at 27, or of those addictions that turned her into one of the people you step over at the bus stop. With aptness that justifies the cruelty, a British comedian describes Winehouse in her last days as looking like an ad campaign to rescue neglected horses: all bones and big teeth and dull eyes. At a recent screening, director Asif Kapadia (of the best auto racing documentary I've ever seen, Senna) describes the aftermath of Winehouse's brief life as a "crime scene"—there are plenty of suspects.
Amy's father Mitchell and her ex-husband Blake Fielder-Civil were perhaps riders on the fabled gravy train, but the British press did their part. The saddest image in the film is Winehouse standing in a circle of yowlers with atomic flashbulbs sizzling. She gives up, trying to retrieve her dignity by lighting a cigarette. I realize a hack has to make a living. But what happened to Amy Winehouse is like the old-time London sport where you throw a terrier into a pit of rats.
She bit back. The documentary reveals the causticness she turned on herself and others, as well as the drive that got her a recording contract before her teenage acne had cleared up. We see how she resists being shaped into a hit-maker—in favor of the jazz revivalism of the albums Frank and Back in Black. It takes a significant talent to make this film look natural, as if the story were telling itself. It took restraint not to make oversized claims for Winehouse' voice, and to just let the music and the scathing lyrics speak for themselves. And it took discernment to find the musicians who can explain how well she knew her craft.
Flogged half to death at outdoor festivals, this fragile talent was her most authentic self in a club. "No jazz artist wants to perform in front of 50,000 people," Tony Bennett notes. Seen during a duet with Winehouse on "Body and Soul," Bennett comes out like a gent in this story of wastrels, parasites and helpless friends. He's one of the few people who could put some real light and clarity into Winehouse's magnificent eyes.
R; 128 Min.