Movies
'Awake: The Life of Yogananda'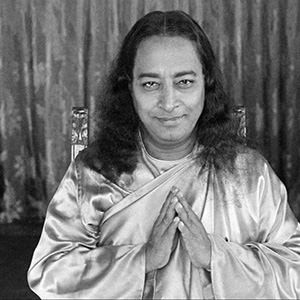 Of the ever-growing subset of indie films that might be described as "woo-woo New Age documentaries," Awake: The Life of Yogananda by Paola di Florio and Lisa Leeman is one of the most valuable. Naturally, there is woo-woo in it—the close-up into the iris of a subject's eye, revealing the galaxies of the universe, Phillip Glass thumping on the soundtrack, and some quotes from (groan) Deepak Chopra.
Swami Yogananda's 30-year mission to America began as a novelty of the 1920s and persisted post-mortem to influence Silicon Valley CEOs such as Marc Benioff and Steve Jobs. (At Jobs' funeral, the mourners received copies of Yogananda's Autobiography of a Yogi.)
Numerous interviews, from George Harrison to Harvard professor Dr. Anita Goel, suggest that Yogananda was the ideal guru by definition: someone who leads you to yourself, not himself. Of particular interest to the spiritually tone-deaf is Yogananda's first decade in the USA. He was enough of a one-man craze that he spoke to Calvin Coolidge (a meeting worthy of E. L. Doctorow's Ragtime). Yogananda was a magnetic figure, with a great head of hair, piercing eyes, and the kind of stoutness that looked positively regal. Attracting audiences nationwide, he epitomized America's first real craving for Wisdom of the East (the craze would begin again in the 1970s). As a man of color touring the South and the Klan-riddled Midwest, he caused great anxiety—the chief of the Miami Police Department claimed that the yogi had hypnotized him. Stories of Hindu menace made a free lunch for the yellow press ("QUEER LOVE CULT LURES MANY WOMEN" shrieked a headline.)
Looking for a way to describe the illusory quality of worldly life, Yogananda had a ready-made metaphor in a form of a popular 1920s technology. "This earth is nothing but movies to me," he said, suggesting it'd be better to concentrate upon the light of the divine projector, rather than the screen.
The founder of a "Church of All Religions," he left behind yoga, a culture of mental and physical discipline. Accept or reject the claims of past-life regression, clairvoyance, or his ability to stop his heart, Derek Flint-wise. The worthy Yogananda passed on a pathway that requires neither pesky evangelists nor proof of the good it has done.
Awake: The Life of Yogananda
PG; 87 min.