Movies
Betas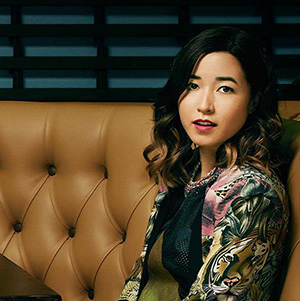 While we're waiting for HBO's upcoming Silicon Valley by Mike Judge, we have the beta version, conveniently titled "Betas" (downloadable weekly on Amazon Prime, where the first episode is free). Some woodshedding must have gone into creating this show about a gang of lovable misfits in San Francisco's SOMA and Mountain View, but it doesn't show: there aren't the serious inside jabs that really connect. Director and exec producer Michael Lehmann (Heathers) once demonstrated a flair for slang that's missing here. The three 16ish-minute episodes available now are removed from ghastly painful sitcom-ism only by the absences of a laugh track, dank language and by more lingerie than you'd get on network TV.
Blame the unstoppability of The Big Bang Theory as a model: in Betas, as there, geeks spit out a series of inside jokes, among hot girls who somehow have the patience to listen. Meet: the normal if colorless Trey (Joe Dinicol). There's "Nash" (Karan Soni) as the Indian-American who dropped out of Stanford, who tries hard to escape mascot status. There's Jon Daly as Hobbes, the bearded old man of the group: "I'm 35—that's 95 in valley years." There's the suspiciously Clark Duke-like Charlie Saxton as the kid-brother type Mitch, and lastly, Maya Erskine as hawt-AZN Mikki. ("I'm Japanese, not Chinese." "Same difference.") Glam but geeky, Mikki—you'll howl when she says she never uses the word "damp" when she's sexting because "it makes my vadge sound like Dagobah."
The group is perfecting BRB, a social media app based on hacked Facebook algorithms: this in-development product gets the attention of gnarly Marin VC George Murchison (Ed Begley, Jr.) and "Valleysmash" (i.e. Valleywag). What Begley thinks of this writing is up to him, but his first utterance "I thought I told you to fuck off" has rather a harsh ring, even by the standards of that particular line. The other big laugh-getter in the first episode was the moment special guest star Moby claim that he fucked an octopus. Fucking is funny, octopi are funny and even Moby's slightly funny, and yet you put it all togetherÉ Exterior shots of digerati flytraps such as Bi-Rite Ice Cream may be a mitigating factor. What you won't find in Betas is an argument against the widely held prejudice that the latest stage of the digital revolution is being achieved by dick-obsessed racist grinds.
Betas
First episode free online at Amazon.com
Subsequent episodes require Amazon Prime membership
($79 per year)