Movies
'Citizenfour'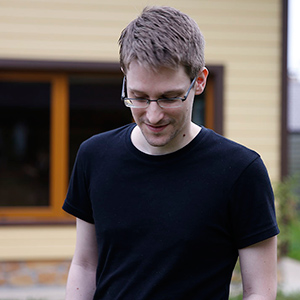 The more paranoid you are about surveillance, the scarier Citizenfour gets. Director Laura Poitras had directed two documentaries on the war on terror; she relocated to Berlin to avoid interrogation every time she crossed the U.S. border. There, she was contacted online by a man soon to be world famous, a security technician hiding under a pseudonym. Edward Snowden was a Hawaii-based contractor at Booz Allen working for the NSA: in his words here, he was "getting paid to design methods to increase state powers." Citizenfour records the interviews Poitras and journalist Glenn Greenwald conducted over the course of a week in June 2013 in a Hong Kong hotel room with the whistleblower Snowden.
Watching Citizenfour means being on scene as the Snowden story breaks. Snowden is very cagey, very much in control of the story, directing how far he wants to go and what to reveal.
"I feel the modern media has a big focus on personalities," he says, lolling on the hotel bed in a T-shirt and jeans. "I don't have any experience with media, how this works."
My own experience tells me to beware of people who say this kind of thing, because they inevitably have a very clear idea of how they want to be presented. Greenwald and Poitras' nigh-real time interviews with Snowden show their admiration for him, and this admiration may have fogged their vision a little.
Ultimately, the paranoia is justified, when the U.S. government unleashes some of the harassment and threats an outraged security state reserves for those who snitch. Poitras cuts to surveillance expert Jacob Appelbaum, explaining to protesters organizing for Occupy Wall Street the concept of "linkability"—how paying for coffee with a cellphone tells the world where you've been and who you might have been seen with. She includes a sidebar on Jewel v. NSA, a class action case about data mining currently dawdling through the courts.
NSA director Keith Alexander is seen on the witness stand, denying the massiveness of the information collection carried out by his agency. However, one of Alexander's leaked communiques describes his daydream of a "summer project" to collect all the information all the time. Citizenfour observes sinister listening bases on the English seaside, as well as the fortress-like headquarters the NSA is constructing in Bluffdale, Utah, where a vast repository of information will be held. In short, Poitras shows us the face of the future, and it isn't pretty.
Citizenfour
R; 114 Min.