Movies
Review: 'I Am Not Your Negro'
New documentary uses words of James Baldwin to confront hard truths about race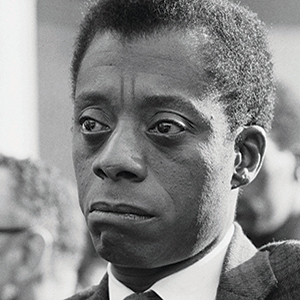 Raoul Peck's tremendous documentary I Am Not Your Negro shows great intelligence and relevance. Rather than a rehash of the 1960s struggle, it's a demonstration that the struggle never ended. The subject is James Baldwin, and an unfinished manuscript.
Baldwin never got farther than 30 pages into his study of three lives in the civil rights movement. All three of the leaders were under the age of 40 when they were martyred: Martin Luther King Jr., Medgar Evers and Malcolm X.
What's more, all three were Baldwin's friends. Which didn't mean that he agreed with their methods, any more than the three agreed with each other. In this unfinished study, Baldwin wrestled with the question of how to proceed, and—on the sidelines—how to deal with the weakness of white liberal America.
Peck begins with Dick Cavett—TV's Public Intellectual No. 1 back in the day. The talk show host has Baldwin as guest, along with Yale philosophy professor Paul Weiss. After Caucasian-splaining the somewhat improved situation for black people in the late 1960s, Cavett asks, "Why aren't the negroes optimistic?"
It is the duty of even the smartest journalist to ask stupid questions, in hopes of getting a definitive reply. Baldwin enjoys Cavett's query just as the average person would enjoy a faceful of ammonia. Baldwin had wide-set, heavy-lidded, protuberant eyes, and a smile that was more of a wince than anything else. He was a commanding, precise speaker who'd started life as the shoe-shining stepson of a storefront Harlem preacher. His politeness gets the torture test when we see the upshot at the end of Peck's film: Weiss tut-tuts Baldwin's belief that race really matters at all, as opposed to the more important brotherhood of intellectuals everywhere.
Making sure he has a well-filled screen, Peck sometimes cuts to no-comment landscapes of the South and the iron grids of elevated trains in the cities. We hear a story of how Baldwin observed scraps of a lynched man's clothes littering tree branches, as we see the Spanish moss dangling in a Southern grove. Numerous film clips illustrate Baldwin's time, and ours: from Gus Van Sant's Elephant to the silent version of Uncle Tom's Cabin.
In its bricolage about an important writer and his times, I Am Not Your Negro is sometimes a movie about movies, about how the glow of soft-focus Technicolor helped whites to hide their eyes. Baldwin was enough of a movie fan to condemn the buffoonery of comedic figures like Mantan Moreland and Willie "Sleep 'n' Eat" Best. He was also familiar with the 1930s social-justice warrioring in Imitation of Life and They Won't Forget, as well as Stanley Kramer's more soft-boiled attempts to right racial wrongs in The Defiant Ones (1958) and Guess Who's Coming to Dinner (1967).
Baldwin's critique of Gary Cooper and Doris Day as figures of American false innocence is strict but fair. Interestingly enough, the author was well known enough to get some Hollywood money. Baldwin scripted what he hoped would be a Billy Dee Williams-starring version of the life of Malcolm X. Thus, as he writes, Baldwin got the news of the killing of Martin Luther King by telephone at the side of a Palm Springs swimming pool. (Critic Jonathan Rosenbaum provides some extra-credit reading in his book Movies as Politics, about what happened to Baldwin's script, and how it compared to Spike Lee's Malcolm X biopic.)
Peck's smooth time shifts contrast 1960s beatings on the protest line to the uprisings in Ferguson, Missouri. Black martyrs are juxtaposed with photos of dead kids killed by incompetent or malicious cops. A few facts turn up missing, probably because of the muscular brevity of Peck's film. A small excerpt from Baldwin's 1,800-page FBI file includes rumors of Baldwin's homosexuality. If you knew nothing about Baldwin, you might assume this was a slur by J. Edgar Hoover's secret police force, instead of the truth: Baldwin published a gay themed novel very early, in 1956. Still, this movie is an education based on the experiences of a man who learned the hard way. As Baldwin said, speaking to whites on the behalf of black people everywhere: "I know more about you than you know about me."
I Am Not Your Negro
PG; 92 Min.
Valleywide