Movies
Review: 'I, Tonya'
Blending fact, fiction and direct-to-camera address, a new film on the Harding-Kerrigan fiasco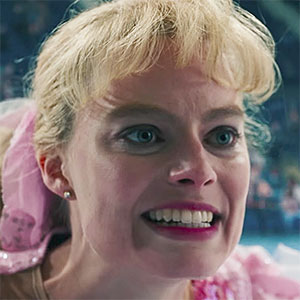 A much ado about nothing movie, I, Tonya retells the true-life tale of the assault on skater Nancy Kerrigan in the winter of 1994. A hired thug wielding a baton tried to get the Olympic athlete out of the way of her rival, Tonya Harding. More than 20 years later, the circumstances of the assault are still murky, surrounded with the he-said, she-said details. Here, the story is heightened by frame-breaking. Its star and co-producer Margot Robbie strangely excels at direct address to the camera—as in The Big Short, when Robbie took a bubble-bath to better concentrate the minds of viewers while she explained the concept of the subprime mortgages.
Those convinced that Robbie couldn't act by her turn in Suicide Squad will be astonished by the glittering, scowling vehemence she brings to this performance. It's furious and yet it's never monotonous; she's dead impressive as a talented woman whose troubles were arguably not of her own making. I, Tonya reminds us of the scope of Harding's achievements as a skater, as well as the way her dirt-poor Portland upbringing skunked her with the patricians in charge of the world of figure skating.
But the movie adds pleading for Harding. First, it focuses on the battery she took from first her mother (Allison Janney, a deep-down dirty figure from a melodrama—hissable but hard to believe). The abuse continues from her porn-'stached husband Jeff Gillooly (Sebastian Stan) who mom warned Tonya about... a coarse warning, in four-letter-word terms, about the wisdom of keeping attractive morons at arm's length: "You fuck stupid, you don't marry it."
The frame breaking ain't exactly Brecht. To the camera, Tonya denies she took a potshot at Jeff, even as we see her pumping the smoking shell out of the shotgun. After the scandal, we see her short-lived career as a boxer. The best known of Tonya's bouts was the foxy-boxing match she did with Monicagate-vet Paula Jones for a loathsome reality show on Fox; check YouTube, though you've seen fiercer battles inside a hamster cage.
Director Craig Gillespie (Lars and the Real Girl) stages Tonya's later Oklahoma fight with the bantamweight Alejandra Lopez as a bloody moment of truth, as if Jake LaMotta had personally rearranged Tonya's face. There's juicy material in Harding's story, but Gillespie's quest for excitement muddies the water. Odd that a director who literally has characters tell the camera "This really happened" sometimes fails to add, "But this part here, that was bullshit."
I, Tonya
R; 119 Mins.
CinéArts, Santana Row