Movies
Preview: Jewish Film Festival
The San Francisco Jewish Film Festival screens documentaries and movies in Palo Alto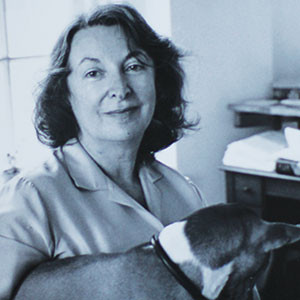 Six days of eclectic documentaries, biopics, comedy and drama: The Palo Alto leg of the S.F. Jewish Film Festival features more than two dozen films. Take the Israeli-made Golda, the kind of honest discussion of Israeli history rarely permitted in American media. Golda Meir was the Kiev-born, Milwaukee-raised woman who served as prime minister of Israel from 1969-74.
The documentary shows not just Meir's toughness but the suspiciousness and intractability that permitted both international assassinations and a questionably prosecuted war. She also refused to do much for the North African Jews known as the Mizrahi. By the time Meir died, a political relic, she'd set the stage for the ineffable Benjamin Netenyahu, the subject of the unpreviewed King Bibi.
Politics aside, this year's fest seems particularly big on the subject of show business, the Jews' "Empire of Their Own," as historian Neil Gabler put it. Curtiz dramatizes the life of Michael Curtiz, the workhorse director of Casablanca, who made 86 films from the silent era to the age of Elvis. Carl Lamelle concerns the founding president of Universal Studios, and during WWII, a rescuer of European jews from the Holocaust.
It Must Schwing!, exec-produced by Wim Wenders, concerns the history of the Blue Note record label. The partners in it were a pair of German Jewish emigres whose names must have made callow jazz musicians nervous: Mr. (Alfred) Lion and Mr. (Francis) Wolff. But the jazz greats interviewed here, including Quincy Jones, remember the predatorily named pair as men who lived for the music.
A few weeks ago, it was the centennial of the birth of a beloved and highly influential film critic. Through interviews and archival footage, Rob Garver's What She Said: The Art of Pauline Kael revives Kael's force, her wisdom and her feuds. Kael was very much a Westerner, raised in Petaluma and educated at Berkeley. In the late 1960s, she began a long stint as the most important film critic in America at The New Yorker. There's a better sense of Kael here as she was on TV than one gets from the 2009 documentary For the Love of the Movies; the clips Garver has here erase an impression I had that television wasn't Kael's friend. Here she has more room for relaxation and some candid self-deprecation. One also gets more than a whiff of the smelly sexism Kael faced her entire career.
San Francisco Jewish Film Festival
Jul 20-28
CinéArts, Palo Alto
sfjff.org