Movies
Reeling in the Years
Silicon Valley may not make for a sexy setting in Hollywood films,
but it has played a pivotal role in shaping the entire industry.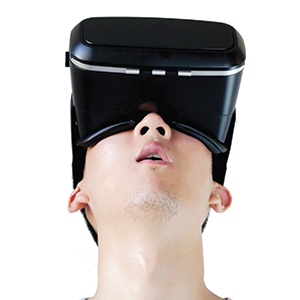 Considering 30 years of cinema history in the Valley, it's clear now that we acted more than we were acted upon. Though there aren't as many films set here as there are in New York or San Francisco, Silicon Valley changed the face of the movies in every field—from digital imagery to online distribution.
One of my first cover stories for Metro back in 1986 involved the rise of the VHS tape, and its potential threat to the movie theaters. Now VHS is dead, and the problems of waning ticket sales and monotonous blockbusters are still affecting the industry. Cinema as cinema is just one small part of the bandwidth, pressed by more interactive mediums, by serial dramas, and, eventually by VR technology being developed by Oculus, Jaunt and other firms.
In the era of dial-up modems, video on demand seemed impossible. Now the Valley's Roku, Netflix and YouTube have turned every Eichler home into a theater. But go to Palo Alto to the Stanford Theatre—operated by the most generous donor to the cause of film preservation in the history of cinema—and you'll see how the liveliest art holds up, even after many decades of languishing in the can.
Regrets? No more Mexican movie houses, with those outrageous posters for titles like Savajos Perros; no more wide-screen celluloid porn at the Burbank Theater, with its landmark tower disgracing the neighborhood. A pity Geoff Alexander's Cine 16 isn't flickering weekly at some alehouse. And we'll be sorry if they bulldoze the last of the Winchester domes. We'll be as sorry as we were when they demolished the Cinema 150 in Santa Clara; some viewers still get teary-eyed thinking about how they saw Return of the Jedi on that 70mm-ready screen.
Neither the drive-in theater nor the revivals are extinct in 2016, with cult movie series for midnight crowds and relaunched musical film singalongs at the Retro Dome near Santana Row. But it's sad that no filmmaker has yet made the Valley iconic, no one has done for it what Hitchcock did for San Francisco. A few distinctive films have been shot here: The Social Network, Raising Cain, Mad City. And local indie filmmakers continue the fight. But the zen of the place—the light, the mountains, the immigrants, the curious persistence of the Valley as it was in the 20th century—this land would all be fresh territory for someone with the love and the talent to capture it.