Movies
Review: 'Silence'
The agony and the agony of Scorsesse's latest religious epic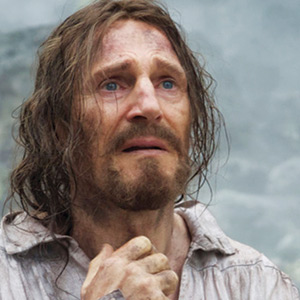 Martin Scorese's dream project, Silence, is done at last, and it's one large, dry hunk of crisis of faith. It's a less bloody but still torture-wracked remake of The Last Temptation of Christ (1988), complete with the temptation to a peaceful life. It's seemingly the longest and most pulse-free of Scorsese's primarily religious movies, including Kundun (1997) and Last Temptation (1988); in it we're taken on a tour of Scorsese's recollections of the classic studio era, when religious movie kitsch used to draw so heavily from the contents of European art museums.
A pair of suitably dogged Jesuits (Andrew Garfield and Adam Driver) are sent from Portugal to find out what became of a long-lost priest (Liam Neeson) sent on a mission years before. The black-robed Europeans discover a Catholic colony in southern Japan in turmoil, with converts being martyred by the score; an inquisitor called Inoue (Issey Ogata) is sending his soldiers after the faithful. When the priests are separated, Father Sebastiao (Garfield) is left in the care of a backsliding guide, whose faith can never stand the tests of the persecutors.
Jailed in a polished wooden cage (the timbers are meant to look like a smooth, lacquered cross in an expensive painting of the crucifixion), Sebastiao is left to chat with jesting Pilate Inoue, an unusually open-minded old noble—a man who sees that what we have here is a failure to communicate between Buddhists and Christians. But the martyrdom Sebastiao seeks seems to elude him—and Sebastiao isn't certain he hears the voice of God anymore.
Many Catholic kids will have had some fun in their youths wondering how they would deal if pagans tried to make them apostates. Would they spit on the cross and escape at the costs of their immortal souls? Or would they endure their torments like a true Christian martyr? We all have our own crosses and crises, but this game of "How Faithful Are You?" is something people tend to outgrow. One liked the movie most when it wasn't focusing on a religious fanatic trying to get God's signal tuned in, or watching poor Christian peasants fed to the flames or the waves. Ogata runs away with the movie. He's an old ambler, a smiler, and good at cuffing a dumb assistant with his fan. (His overbite matches Scorsese's—perhaps he's the director's surrogate.) You end up on his side. How much patience is an old man supposed to have with a blinkered young fanatic?
Silence
R; 166 Min.
Camera Cinemas