Movies
Preview: UNAFF
The South Bay's best documentary festival, the United Nations Association Film Fest, returns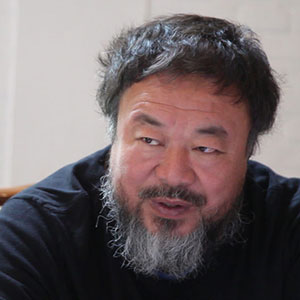 Our very world is the subject of the United Nations Association Film Fest, a10-day documentary fest appearing at various Palo Alto locations. This year's theme: "Scales of Justice." Here are the highlights.
Ai Weiwei: Yours Truly
Chairman Winnie the Pooh is no fan of the multimedia artist Ai Wei Wei. At times, Ai's work is journalism as much as art. An example: China, 2008. The People's Republic concealed the number of casualties of the Sichuan earthquake, caused by the "tofu walls" of cheaply-built schools. Wei Wei and his apprentices hunted down the names of the 5,000-plus dead and broadcast them over the radio. This describes some of Ai's recent projects, in particular a site specific work at Alcatraz. (Oct 17).
Who Killed Lt. Van Dorn?
The Navy needs a few good men...to make up for sailors killed by the crash-prone M4-S3E Sea Dragon, the cause of 27 accidental deaths over the course of a quarter of a century. Zachary Stauffer (Rape in the Fields) documents the struggles of one Nicole Van Dorn to get the truth about her husband's death. (Oct 18).
16 Bars
A lot of good music has come out of the joint, from Ledbelly on down. Grammy-winner Todd "Speech" Thomas of the band Arrested Development goes into a Virginia jail to help convicts record an album of songs about their plight. (Oct 19).
Advocate
About Lea Tsemel, a lawyer who represents the toughest political cases in Israel, including the trials of attempted suicide bombers. (Oct 21) Similarly Oct 18's Bei Bei concerns an American lawyer defending a Chinese immigrant. The severely depressed Bei Bei Shuai tried to kill herself with rat poison but survived, though the 8 month old fetus she was carrying died. Worse luck for her: she lived in Indiana where the DAs were primed to go after an "infanticide" case. .
Can Art Stop a Bullet?: William Kelly's Big Picture
Martin Sheen narrates a profile of an Australian artist and activist who believes "a painting can't stop a bullet, but it can stop a bullet from being fired". Kelly considers the sort of work that a person might see-an example here is Goya's "Third of May 1808"-- that would ensure they'd never become a soldier, a murderer, or an executioner. (Oct 23).
UNAFF
Oct 17-27
Various Locations
unaff.org