Movies
Citizen Kane: Ultimate Collector's Edition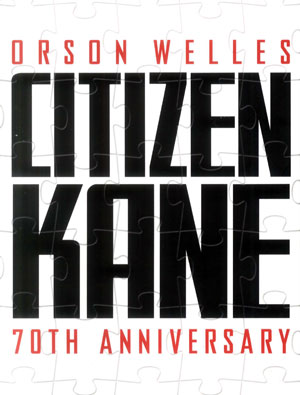 SO MANY scenes stand out in Orson Welles' masterpiece, Citizen Kane, that I have a hard time settling on a single example to explain the power the film continues to wield 70 years after its contentious premiere in 1941. In what is literally a throwaway moment, the young newspaper empire builder Charles Foster Kane (Welles) stands in the middle of a raucous party, chorus girls behind him, his loyal friends in front of him. Invited to do a dance step, Kane takes off his coat and tosses it forward; the exceptional sense of space created by the deep-focus camerawork (thanks to cinematographer Gregg Toland) makes the coat zoom at the viewer in something very close to 3-D —no clunky glasses required.
Later, Kane's closest associate, Jed Leland (Joseph Cotten), confronts his boss in a scene shot literally from floor level (Welles got Toland to dig up the floor boards of the set). The two men, engaged in a quiet, tense argument about purpose and morals, loom over the viewer. It is a clash of titans, and marks a tipping point in the story, as Kane's ideals finally succumb to his ego.
But the moment that always lingers the most is the scene in which a reporter quizzes Kane's business manager, Mr. Bernstein (Everett Sloane), about the great man. Rather than answer directly, Bernstein muses on a time half a century ago when he glimpsed a young woman in a white dress on a ferry: "I only saw her for one second. She didn't see me at all, but I'll bet a month hasn't gone by since that I haven't thought of that girl." This nugget of nostalgia sums up the whole air of melancholy and loss of innocence that permeates the story of the fictional media giant who is as much Welles himself as he is, putatively, the real-life publisher William Randolph Hearst (and, presciently, a bit of Rupert Murdoch, too).
Hearst, of course, unleashed Louella Parsons on Citizen Kane and nearly succeeded in squelching it. Luckily for film fans, Welles' reputation has survived the last 70 years in much better shape than Hearst's, although both might ruefully appreciate the irony of one of Citizen Kane's most famous lines: "I think it would be fun to run a newspaper."
For the 70th anniversary, Warner Home Video has just released a three-disc commemorative set with reproductions of the original souvenir program and lobby cards. Much of the brouhaha and bravado that went into the making and marketing of Kane can be followed on the two documentaries that accompany the film: The Battle Over Citizen Kane and RKO 281. But the real bonus here is the film itself (available in DVD or Blu-ray), which has been remastered from existing nitrate prints and is stunning—every frame looks like a gelatin-silver photograph. The film remains nimble, surprisingly funny, ceaseless inventive in its images, editing, acting and dialogue. Short of that rare chance to see Citizen Kane on the big screen (at the Stanford Theatre, for instance), this transfer is as good as it gets.
Citizen Kane: Ultimate Collector's Edition
Warner Home Video
$49.92 DVD; $64.99 Blu-ray