Music & Clubs
Cool Kat
San Jose vocalist Kat Parra explores new territory with her Sephardic jazz concert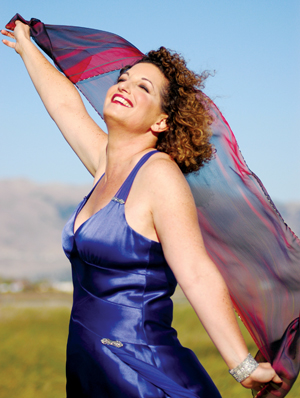 WITH ITS singularly rich confluence of Islamic, Judaic and Christian culture, medieval Spain might seem like a strange place to find inspiration for a new spin on Latin jazz. But for veteran San Jose vocalist Kat Parra, Sephardic Jewry's treasure trove of ancient poetry and songs has opened up a luminous new world.
A mainstay on the Bay Area Latin music scene for more than two decades, Parra introduces her latest discoveries Saturday at Angelica's Bell Theatre in Redwood City. A program of Sephardic world jazz, "Las Aventuras de Pasion," features Old World songs set to various Latin American grooves. With poetic lyrics exploring the vagaries of romance and generational conflict, the themes are timeless and almost disconcertingly contemporary.
"The new program is based on the different stages of love in all its sordid and wonderful forms," Parra says. "The message is that woman are always worrying and stressing over love. When am I going to find it? He's been unfaithful and/or I have. A lot of the music was sung by women working in the kitchen, kvetching about relationships, or it's mothers giving advice to daughters, or daughters trying to get approval from mothers."
Parra's latest album, 2010's Dos Amantes (Patois Music), features the Sephardic repertoire with lushly textured arrangements. Commissioned by San Francisco Friends of Chamber Music and the Zellerbach Family Foundation, the new program takes the music in a different direction, with stripped down instrumentation. The lyrics are mostly in Ladino, a language derived mostly from old Castilian.
For Saturday's concert, Parra is joined by the latest incarnation of her working ensemble, featuring ace pianist Murray Low, Masaru Koga on woodwinds, bassist Chris Lopes bass, drummer Curt Moore and percussionist Katja Cooper, who "has a lot of experience with Middle Eastern tonalities and plays a mean darbuka," Parra says, referring to a Arabic goblet drum.
In many ways, the Sephardic repertoire is just the latest sojourn on Parra's long quest to take Latin jazz beyond the genre's foundational Afro-Cuban grooves. Since the 2006 release of her debut album, Birds in Flight (JazzMa Productions), she's explored an array of sensuous rhythms, from Brazilian samba and Peruvian lando to Andalucian flamenco and 19th-century Cuban danzon.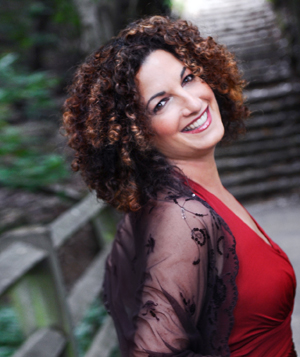 She isn't the first person to explore Sephardic songs, but no one else has infused the music of this lost world with jazz's improvisational imperative. Moorish Spain's multicultural Golden Age came crashing to an end in 1492, when the Catholic Reconquest led to the Jewish expulsion, spreading Sephardic culture across the Mediterranean and the Americas (though most American Jews are Ashkenazi with roots in Eastern Europe).
"I'm very conscious of keeping the integrity of the melody, lyrics and storyline," Parra says. "But what's wrong with evolving this music to another level? I've done a lot of research into this music, and there are people doing Sephardic rock, but no one's doing Sephardic jazz."
One reason the Sephardic pieces blend so seamlessly with her other Spanish and Portuguese-language tunes is that Ladino consists largely of old Castilian, a language preserved by the Jews who found refuge in territories controlled by the Ottoman Empire. Another is that she's worked closely with the key collaborators, like Santa Cruz pianist Murray Low, one of the most sought after Latin jazz musicians in the region.
"I'm always looking to combine music in new ways," Low says. "I'm always looking to push Latin music and jazz in new directions, to combine different genres in new ways, and that's exactly what Kat is doing in a fascinating new way."
Ultimately, Parra's sound is what makes the concept work. Full and throaty in her lower register, clear and crisp in her mezzo range, she possesses a voice with personality and soul. In transforming ancient Sephardic songs into evocative Latin jazz vehicles, she's both following her muse and hoping to inspire listeners to explore a time distinguished by communal coexistence.
"Am I going to change the world with this music? Probably not," Parra says. "But it's a nice thought. It can't hurt to recall a time when Jews and Muslims were able to live and thrive together. And these gorgeous songs flow so well into all the other music I'm doing."
Kat Parra
Saturday, 8:30pm; $12-$16
Angelica's Bell Theatre, 863 Main St., Redwood City