Features & Columns
Gifts with Story
A holiday guide to gifts made all the more meaningful for their amazing backstories
Gift Guide | Em Parker: Leather Artisan | Cannabis Gift Guide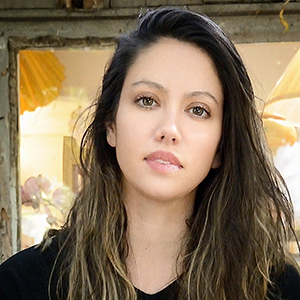 As one more year winds down and we all take a moment to be with family and friends, those of us accustomed to showing our love and gratitude through gifts may find ourselves in a bit of a pickle. What in the world are we going to get for the ones we care for the most?
Sure, it's easy, but quick trip to a big box or online retailer can feel a bit basic—if not hollow.
While shiny toys produced en masse half a world away may come with a warranty, gift receipt or money-back-guarantee, they don't really say much. To ensure a gift is truly meaningful, it ought to have a story.
The men and women who produced it may have slaved over its every hand-hewn detail. Or perhaps it might speak to the Silicon Valley's entrepreneurial spirit. Then again, the gift itself may tell a story in words or images. No matter what, if a gift comes with a tale, chances are it will mean more to the recipient and the giver.
This list features a variety of gifts with heart and interesting backstories. Read on to see how you can think outside of the big box and make someone truly happy this holiday season.
BOUTIQUES
Em Parker
emparker.com
Civil servant-turned-leather artisan Emily Parker celebrates the grand opening of her Menlo Park studio next month, just in time for the holidays. The up-and-coming craftswoman apprenticed in Italy before plying her lovingly crafted wares—one-of-a-kind ostrich clutches, lambskin sandals, sleek menswear-inspired belts—back here in Silicon Valley. To read more about Parker, check our profile of her on page 8.
Hapertas & Company
hapertasco.com
Jill Rachel Evans lost everything in a 2016 fire that destroyed an entire business district in Seattle. More than $160,000 of uninsured merchandise was reduced to ashes just weeks after she moved Hapertas & Company haberdashery into its first brick-and-mortar studio. It was a devastating setback, personally and professionally, for the second-generation menswear designer and fledgling entrepreneur who began fiddling around with needle and thread as a toddler. Instead of succumbing to tragedy, Evans revived her young brand in a new place. Since August, the 35-year-old—a clinical communications professional by day—has sold her brand of bespoke neckties ($154), bow ties ($65), cuff links $34), scarves ($76 to $108) and pocket squares ($28) from a hole-in-the-wall space at Moment, a row of pop-up shops across from San Pedro Square in San Jose. Evans, who crafts each item from her home studio in Menlo Park, sources her fabric from the iconic Pendleton Woolen Mills in the Pacific Northwest and creates no more than 10 ties or pocket squares from each pattern. As one of several merchants sharing the shop, she also promotes artisan products that complement her wares, including a solid cologne by Bawston & Tucker ($26 per tin of balm) in spicy, citrusy and woodsy scents.
Bobo Design Studio
bobodesignstudio.com
What started as a side hustle in 2008 has become a full-time leap of faith for Bobo Design Studio's Angie Chua, a San Jose-based illustrator who quit her high-salaried startup job last year to devote more time to her lifestyle brand of wanderlust-inspired apparel and accessories. From a pop-up shop at Moment across from San Jose's San Pedro Square, Chua sells her latest line of tees and tank tops ($28 to $36) emblazoned with cacti, wolves and other imagery inspired by road trips to SoCal and the Southwest. A similar motif appears on enameled pins she designed as sort-of merit badges, including ones of multi-colored wolves, piñatas and otters ($12 apiece).
Fractal Flora
fractalflora.com
If you're shopping for someone who's killed their fair share of green things or loves a desert vibe, consider artfully arranged succulents or air plants to pretty up their home or work space. They're hardier, available in all kinds of aesthetically interesting varieties and—at San Jose's Fractal Flora, named for geometric patterns found in nature—come in adorable little planters, such as a ceramic Pokémon ($25) and gold-painted T-rex ($20), or customized into intricate living sculptures. Proprietors Sarah Lim and Yuri Kim offer the usual flower bouquets, corsages and headdresses, but specialize in succulent-based designs. In addition to offering pre-arranged planters from their pop-up shop at Moment in San Jose, the pair also creates made-to-order plant installations (prices vary) and leads workshops ($50 per person, give or take) on storytelling through terrariums.
Empire in the Air
empireintheair.com
The brainchild of Francesca "ChiChai" Mateo, Empire in the Air is a streetwear brand doubling as a cultural incubator that brings creatives together through community events such as open mics, art shows, 5K runs and kickball tourneys. Mateo and her husband, Christopher Nguyen, recently launched their fall collection, which includes logo-emblazoned hoodies ($50) and graphic crewnecks ($40) and tees ($28). Find them online or in their pop-up space at Moment in downtown San Jose.
Palo Alto Boho
etsy.com/shop/paloaltoboho
Megan Peters-Ahalim draws inspiration for Palo Alto Boho's jewelry and accessories from a childhood spent in a Los Altos Hills commune known as "The Land" and a coming-of-age during the Dot Com boom. The Peninsula native founded the brand in 2011 after a coffee-fueled conversation with her sister at a College Avenue cafe turned into months of designing, creating and translating the core concept of Palo Alto Boho—a boutique influenced by the intersection of bohemian life and Silicon Valley's tech culture—into reality. Peters-Ahalim's creations are relatively affordable, too, from the 24-karat gold-plated triangle labradorite post earrings ($25 a pair) to the arrowhead-shaped druzy pendants ($34) and natural turquoise-and-silver necklace ($90).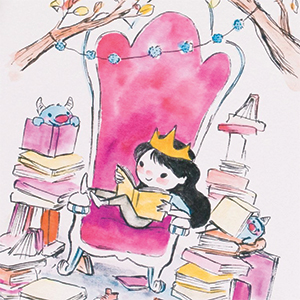 ART
Kristina Micotti
etsy.com/shop/kristinamicotti
Obese dachshunds, ice cream-wielding pink gorillas and bikini-clad racoons are just some of the delightfully nonsensical creatures imagined by South Bay illustrator Kristina Micotti, who sells her work on the usual totes, pins and prints in addition to brightly colored textiles. If you don't get a chance to catch her in person at an upcoming maker fair, check out her Etsy shop for her latest creations, including blankets adorned with your choice of a humpback whale, octopus, tiger or snowy owl ($160 apiece), tees emblazoned with quirky cheetah doodles ($25) or all manner of zodiac pins ($10 to $11.50).
Patrick Hobbie
patrickhobbieart.com
Though he was raised in a household with an art studio shared by his painter mom and photographer dad, Patrick Hobbie, a Mountain View resident, was a bit of a late-bloomer when it came to visual arts. For most of his adult life, the Alabama native channeled his expressive impulses into music and cuisine. But a few years ago, Hobbie discovered a new creative purpose in the vibrant, color-splattered watercolor-and-ink animal portraits that have made him a regular at trade shows, craft fairs and art galleries throughout the Bay Area. The self-taught painter sells prints of his refined but loosely rendered images of cats, owls, foxes and other fauna for $18 apiece on Etsy.
Le Petit Elefant
lepetitelefant.com
San Jose native Genevieve Santos founded Le Petit Elefant in 2009 so she could do what she loves: wander the world and express it through art. In the past decade the serial nomad has done exactly that, channeling her experiences, travels a nd love for ice cream and pearl tea into her brand of whimsical ink-and-watercolor art and attendant line of stationery ($4.25 per card), stickers ($4 apiece), enamel pins ($12) and rubber stamps ($12-$26). Be sure to check out her collection of trinkets that pay homage to her Filipino heritage, including stickers and pins of banana ketchup, the Jollibee mascot, halo halo and rice cookers or cards with greetings like, "You're the sizzle to my sisig."
MUSIC
Record Store Day: Black Friday
recordstoreday.com
Shopping for the music lover on your holiday list isn't what it used to be. CDs are dead and just about all the music in the world can be pulled up with a few taps. Still, for the true audiophiles out there, nothing can hold a candle to vinyl. That's where the record store comes in. Record Store Day—the organization that launched a decade ago with the aim of champion the local music shops—is now pushing fans to head out into the meatspace and grab physical releases on Black Friday, Nov. 23. Rasputin and Streetlight are sure to be participating in this year's festivities, with special releases and deals. There are other shops in the area where you can go, including The Record Man in Redwood City, On The Corner Music in Campbell and Needle to the Groove in San Jose.
TECH
PocketLab
thepocketlab.com
Clifton Roozeboom conceived of PocketLab five years ago as a PhD student at Stanford University, where he realized that even in the heart of Silicon Valley, equipment available for science education was largely outdated and prohibitively expensive. Drawing from his expertise in sensor technology, the Mountain View resident launched a line of durable, affordable handheld devices that help school kids and citizen scientists discover the world around them by measuring things like temperature, humidity, barometric pressure and air quality. Since launching on Kickstarter in 2015, the San Jose-based startup has released PocketLab One, geared for physics and engineering experiments; PocketLab Weather for studying earth science and climate; and the all-in-one PocketLab Voyager that's sophisticated enough for a professional engineer but intuitive enough for a fourth-grader. The company's latest product, PocketLab Air, measures air quality and gamifies climate research by allowing the user to submit data points to scientists around the world. The portable labs, which sell from $98 to $148 and come with hundreds of free lesson plans, are now used by thousands of schools in 52 countries.
Tonal
tonal.com
Designed by alums of Apple, Nest and GoPro, the Tonal all-in-one exercise and personal trainer machine is basically the most Silicon Valley workout possible. Resembling the giant slab from 2001: A Space Odyssey (or a Tesla Powerwall, if you're fancy), Tonal also features a touch screen and two extendible, articulating arms equipped with resistance pulleys, which the company promises will "replace every machine in a weight room." There are no metal plate inside the Tonal's compact frame. Instead electromagnets create up to 200 pounds of resistance, which can be dialed up or down digitally. The machine even senses when you're struggling on that final set and eases up just a smidge. The Tonal also brings virtual personal trainers into your home via its internet-connected screen, so users can order up a little motivation with a few taps and swipes. For those interested in trying it out, a Tonal retail location at Santana Row will be giving demos through Dec. 2.
Onewheel
onewheel.com
When it comes to modes of individual electric transportation, Silicon Valley denizens have a number of choices. There are the shared scooters all over town and a number of remote-controlled electric skateboard companies to choose from. But the Santa Cruz-based, San Jose-built Onewheel might just be the simplest and most versatile option for those willing to pony up. With base models starting at around $1,400, they aren't cheap. However, they use no remote control, have a five- to-18-mile range (depending on model) and they aren't going to send riders flying just because of a little old rock or an extra thick driveway lip. The makers of Onewheel say they aimed to create a super-smooth riding experience—more akin to surfing or snowboarding than street skating—and that's what they've done. The device is controlled solely by the user leaning either forward or back on the single, large rubber wheel. They do well on trails, over grass and on bumpy, worn-down roads. Users are even starting to use the Onewheel to perform tricks and to take it off jumps, and the device features a number of modes and varying algorithms, so riders can either take it slow or shred the gnar.
BOOKS
Ara the Star Engineer
arastarengineer.com
Thanks to many brave women sharing their stories of men behaving horribly, young girls everywhere have reason to believe they'll be treated better than their mothers in the workforce. Ara the Star Engineer is a children's book that aims to reinforce that message. Written by a Googler Komal Singh, the illustrated story tells the tale of a young girl who is seriously into math, robots and all things tech—and makes it clear that computer science isn't just some boys club.
For the Love of Apricots
fortheloveofapricots.com
For the avid baker on your gift list, For the Love of Apricots by local author Lisa Prince Newman shares recipes and remembrances of the fruit that made this region famous long before the tech boom. The Valley of Heart's Delight flourished for 100 years, from the California Gold Rush until World War II, with family farms spreading across 125 square miles. Then, as now, the area enjoys coastal cooling through its northern border with the San Francisco Bay and inland warmth from the protective Coast Range Mountains that frame it to the east and west. Blessed with some of the richest topsoil in the world and a nearly year-round growing season, the Valley of Heart's Delight was unique for its agricultural productivity and fruit orchard production. Featuring 129 full-color photographs, the book is one part historical document, one part cookbook.
SWEETS & DRINKS
Schurra's Fine Confections
Sweet Shoppe, 1140 Lincoln Ave, San Jose
San Jose's iconic candy maker Schurra's may have closed its flagship store on The Alameda, but loyal customers can still find its storied confections on the shelves at the Willow Glen Sweet Shoppe. Schurra's owner Brian Mundy worked out a deal with Sweet Shoppe proprietor Matthew Rodriguez to sell the complete line of the artisanal treats in a prominent case at the store, including signature favorites such as turtles, toffees, sea-salt caramels and chocolate-dipped apricots.
Rocket Vodka
rocketvodka.com
For decades, wine was the only game in town when it came to locally produced adult beverages. Then, with Gordon Biersch, Sierra Nevada and the thousands upon thousands of other microbreweries, beer became something that we all expect to be produced in our own back yard. Spirits have proven trickier. Distilling is a volatile process—one misstep can result in a massive fireball. That's just one reason producing hooch is more heavily regulated than your average garage brewer. However, more folks are getting into the game, which means you don't have to be from Lynchburg to say that the bottle you brought to the holiday party was produced locally. Rocket Vodka was started in Menlo Park and is now distilled in El Dorado Hills, just outside of Sacramento. Being a neutral grain spirit, vodka can be made from just about anything that is fermentable. Rocket comes from locally grown apples and crisp, clear snowmelt from the Sierras.
Local Brews
camninobrewing.com, hapasbrewing.com
Is it a coincidence that "holiday cheer" rhymes with "beer?" Perhaps, but your loved one is unlikely to complain about the gift of a happy hour at any of San Jose's hometown proud breweries. Camino Brewing opened in March to a warm reception from the city for its creamy stouts and refreshing lagers. Try the award-winning Cafe Con Leche, which was named "Best in Show" at the Sacramento Coffee BeerFest this year for its deep chocolate and java notes. For something lighter but with plenty of character, take a swig of the spicy, dry Bohemian Pilsner or Cierzo IPA. Camino Brewing isn't a traditional pub, but sometimes a guest vendor sets up shop so you can order food fares like keto tacos made with cheese shells. Hapa's Brewing Co. near midtown doesn't have its own kitchen, either, but there's usually a catering truck nearby to satisfy those munchies. The open-air craft brewery started pouring recipes with quirky names like the Hungry Dog, Counter Clockwise, and Surly Swan nearly two years ago and has become a popular watering hole since then for both regular folks and the networking tech and political crowds. Hapa's doesn't sell any gift certificates alongside the stylish hats, shirts and other gear on their website, but you probably won't have to twist anybody's arm to take them out for an evening of great beer and bites. Same goes with Camino Brewing: no gift cards sold on their site, but your offer shouldn't get shot down.
EXPERIENCES
Hammer Theatre
hammertheatre.com
Staying constantly connected is an expected but draining part of Silicon Valley, so tuning it all out might be one of the best gifts you could give someone. Whether your recipient's tastes lean toward live music, dance or stimulating talks, a pair of tickets to any program at the Hammer Theatre is a unique present that encourages actually being present. Unplug in late February with The Real Group from Stockholm, "one of the leading forces in the world of vocal music" since the mid-'80s; a couple of passes are bound to hit high notes with fans of a capella music or the Pitch Perfect franchise. A swath of National Geographic: Live presentations throughout 2019 covers everything from examining the East African Rift, a tectonic plate in Mozambique that's slowly splitting in half, to an intellectual evening with Mireya Mayor, the "female Indiana Jones" who discovered one of the world's smallest primates.
3Below Tickets
3belowtheaters.com
Once known for bathrooms that defied all human decency, the former Camera 3 has become one of downtown's hottest destinations since its rechristening earlier this year as 3Below Theaters and Lounge. One of the venues for Cinequest's red carpet run in early spring, 3Below now sports new seats, carpets, lighting, sound and, yes, bathrooms. The venue has three auditoriums where it shows both classic and new films, including lesser-known titles like independent sci-fi action flick Prospect. Live screenings of The Rocky Horror Picture Show complete with shadowcast and entertainment from improv legends ComedySportz help round out 3Below's current offerings. Broadway Karaoke and Open Mic will also be added to the lineup once the Pix & Pints Cafe and Lounge opens sometime next year. Gift certificates are available in any amount and can be redeemed for theatre tickets or merchandise at the cafe.
Museum Passes
sjica.org, sjquiltmuseum.org, sjmuseumart.org
An affordable and thoughtful gift with great unsung value, museum memberships to local venues like the San Jose Museum of Art and San Jose Museum of Quilts & Textiles offer year-round free admission, invites to special events and discounts at their respective gift shops and cafes. That means your gift will probably be used more than once. The San Jose Institute of Contemporary Art even throws in free guest passes, drink tickets and access to private collections and events. Every museum focuses on its own style or medium, but each one offers a link to a world beyond itself; the Museum of Quilts & Textiles tells the stories of places we haven't been and offers a physical connection to them, while immersive installations at the Institute of Contemporary Art provoke discussion about the direction we're heading. Membership dues listed on each website.